Building Prevention Programs Webinar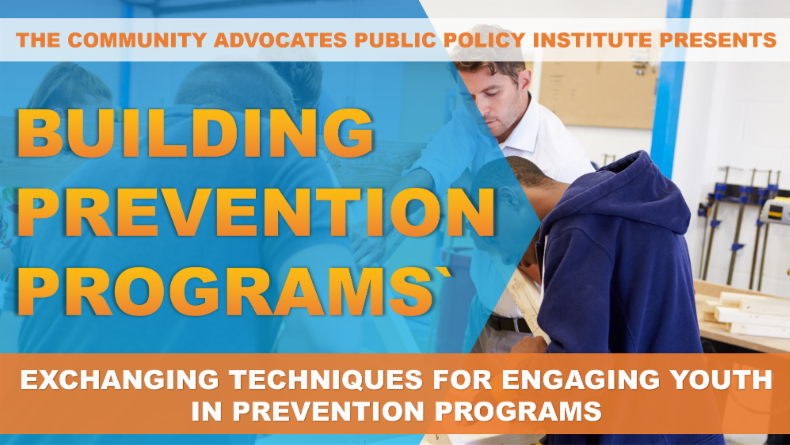 The Public Policy Institute has developed, funded and supported prevention programs for more than ten years. Prevention programs engage youth in developmental experiences that create norms for, and a social commitment to, not engaging in unhealthy behaviors. We teach program facilitators how to build relationships with youth, manage classroom behaviors, and help youth build pro-social skills.
The information in this training is rooted in evidence informed practices designed to help youth work professionals:
1. Build healthy relationships with youth in program settings.
2. Learn simple strategies for managing classroom behaviors.
3. Practice implementing skill-building techniques.
This training is based on evidence-informed practices and provides a completion certificate. Participants will be given 48 hours to complete the online feedback form before they receive their certificates of completion.
++Due to the COVID-19 public health emergency, this training will be conducted on Zoom. Click on the link below to register.++
This training is sponsored by ReCast MKE through the City of Milwaukee Office of Violence Prevention in partnership with Community Advocates Public Policy Institute.