ECOM Workshops for Advocates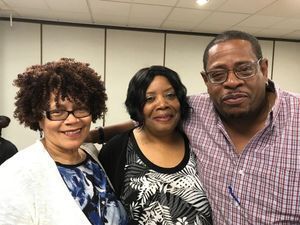 The Empowerment Coalition of Milwaukee (ECOM) is a monthly gathering of social services professionals, advocates, and consumers organized by Community Advocates. ECOM meets the third Wednesday of the month throughout the year (except December) and explores topics that are vital to Milwaukee's human services professionals. Topics have included social safety net benefits; housing; services and programs for teens; domestic violence prevention and intervention; energy assistance benefits; and programs and services for veterans, among others.
Presenters are experts in their field and share a wealth of hands-on experience, and discussions are always lively and informative.
Fee is $5 for light refreshments and materials and can be paid via credit card on this page. Registrations are not refundable. Kindly make sure to RSVP by the Friday prior to each meeting.
All workshops will be held from 9 a.m. to 12 noon. 
Sponsored by Community Advocates, 728 N. James Lovell St., Milwaukee, WI 53233.
Questions? Want to suggest a speaker or workshop topic? Please contact Lauren Faulds at LFaulds@communityadvocates.net.
ECOM 2023 Registration