Public policy has always been at the heart of our work. It's in our name.
Community Advocates Public Policy Institute researches, analyzes, and advocates for nonpartisan policy solutions to poverty and its related problems. Since our founding in 2008, we've worked with local and national experts to improve our communities through smart, evidence-based public policy.
Our policy work includes: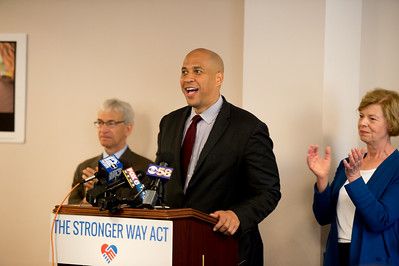 Working Our Way Out of Poverty: Our signature policy proposal, Working Our Way Out of Poverty, would cut poverty in half if its components were adopted nationwide, according to a rigorous analysis by the Urban Institute. Its five components are:
Create transitional jobs in sufficient numbers so that all job seekers can easily find employment
Increase the minimum wage to $10.10 per hour and index it for inflation
Enhance and expand the Earned Income Tax Credit
Create a refundable tax credit to ensure that individuals who rely on disability or Social Security can get out of poverty
Expand subsidies for child care so that children of working parents have safe and quality care
Working Our Way Out of Poverty and its components have found support in Congress and in the Wisconsin Legislature. In 2016 and 2017, Wisconsin Senator Tammy Baldwin and New Jersey Senator Cory Booker introduced The Stronger Way Act, which is rooted in our proposal's work. In 2019, Senator Ron Wyden of Oregon introduced The ELEVATE Act, which would expand subsidized employment and transitional jobs programs.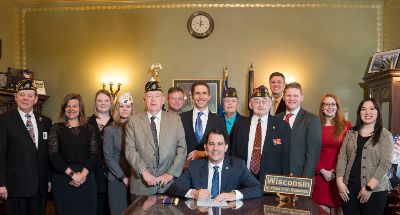 Transitional Jobs: To reduce barriers to work, Community Advocates Public Policy Institute has worked closely with Wisconsin lawmakers from both sides of the aisle to create and sustain Transitional Jobs, an employment strategy that seeks to transition people with labor market barriers into wage-paying jobs. The Public Policy Institute supported the creation of the Transitional Jobs Demonstration Project in the 2009-2011 state budget. Since then, the state has provided constant and increasing support for Transitional Jobs as a pathway to careers. Most recently, in 2018, the Hire Heroes Act passed unanimously and will extend Transitional Jobs to veterans.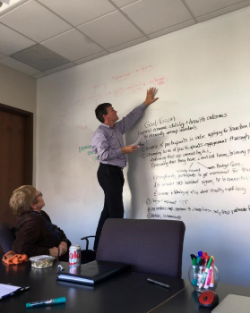 Health Care: The Public Policy Institute has a long history of advocating for affordable, accessible health care. Early on, the Institute launched the Mental Health Policy Initiative, which sought parity in mental health coverage by insurers, and the Milwaukee Addiction Treatment Initiative, to strengthen the local treatment network. After the passage of the Affordable Care Act, PPI worked with allied organizations to advocate for robust implementation in the state.
Currently, PPI is connecting health care to two basic needs: housing and employment. Our Health Housing Initiative links local housing conditions and access to health outcomes, and our Healthy Workers, Healthy Wisconsin, provides access to trauma-informed health services to participants in employment programs.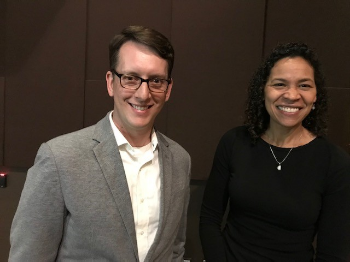 Criminal Justice Reform: Milwaukee's disadvantaged neighborhoods have been plagued by mass incarceration, gun violence, and high rates of recidivism. The Public Policy Institute facilitates the Milwaukee Reentry Council, a subcommittee of the Milwaukee Community Justice Council, which aims to cut recidivism in half within five years among high-risk offenders returning to Milwaukee's Center Street Corridor. We also support smart policies that will produce the "right size, right services" in Wisconsin's criminal justice system.