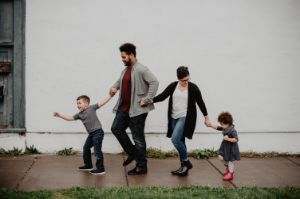 Community Advocates Public Policy Institute is pleased to coordinate the work of the Milwaukee Child Abuse Prevention Services coalition's Public Policy Committee. The MCAPS Public Policy Committee promotes the creation and implementation of public policies and programs that afford all families the opportunity to live in safe, stable, and healthy environments. The committee gathers information for the identification of issues and performs advocacy to address system and structural challenges for children and families.
The MCAPS coalition launched in 2005 as a successor to the former Child Abuse Prevention Network (CAP-Network), which was initiated by Ramon Wagner, Community Advocates' founder and first executive director. MCAPS' Public Policy Committee was established in 1989 and is the only committee that continues to function after CAP-Network ended. Members of the MCAPS Public Policy Committee represent health and social service providers who provide family support services that prevent child abuse and neglect.
Its successes include:
Developed collaboration and coordination of programs and services between the Bureau of Milwaukee Child Welfare and Milwaukee W-2 agencies
Developed Standardized Protocol in W-2 agencies to provide services to teen and young parents
Worked to establish Family Links, a home visitation program of community support for families "at risk" of child abuse and neglect
Created an Ombudsman for Milwaukee Child Welfare
Secured a legislative sponsor (Rep. Tamara Grigsby) for statutory change to eligibility criteria for Wisconsin Shares for minor teen parents remaining in school
Interested in learning more about the Milwaukee County Child Abuse Prevention Services coalition's Public Policy Committee? Contact Kari Southern at ksouthern@communityadvocates.net.