The Public Policy Institute believes that members of our community should be empowered to make informed decisions so that we can prevent small problems from turning into traumatic crises. That's why have developed a niche in Southeastern Wisconsin as a training resource for community members, human services providers, and coalition members who want to take their skills and awareness to the next level and become prevention experts.
Our certified trainers provide unique, interactive, and enlightening learning opportunities on mental health, substance use, trauma, parenting, and coalition building so that participants can become advocates in the workplace, in schools, and in community settings.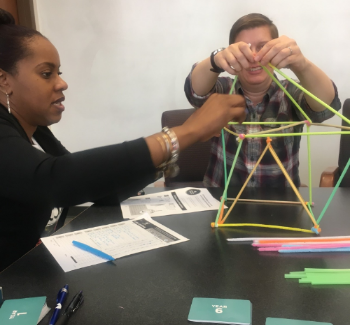 Our Training Opportunities
Our evidence-based, trauma-responsive learning opportunities include:
We provide training opportunities in the community, in partnership with allied organizations, and at Community Advocates Training Center at 6900 W. Brown Deer Road.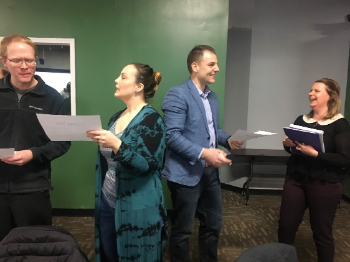 What They're Saying about Our Training Opportunities
"Best training I have ever been to."
"Jeremy has a strong voice. It seemed like he was talking directly to me. I can tell he has a passion for helping everyone."
"For my line of work, this is something I need in my toolbox."
"I'm glad we were able to move around. I'm a hands-on learner and it worked well."
Learn More
Receive the Public Policy Institute's training course announcements in your inbox by signing up here.
Our bimonthly Milwaukee Prevention Journal e-newsletter includes training opportunities, events, and resources. Subscribe here.
Want to rent our Training Center for your next group meeting? Contact Kari Southern at 414-270-2950 or ksouthern@communityadvocates.net.