The Public Policy Institute believes that members of our community should be empowered to make informed decisions so that we can prevent small problems from turning into traumatic crises. That's why have developed a niche in Southeastern Wisconsin as a training resource for community members, human services providers, and coalition members who want to take their skills and awareness to the next level and become prevention experts.
Our certified trainers—Jan Buchler and Jeremy Triblett—provide unique, interactive, and enlightening learning opportunities on mental health, substance use, trauma, parenting, and coalition building so that participants can become advocates in the workplace, in schools, and in community settings.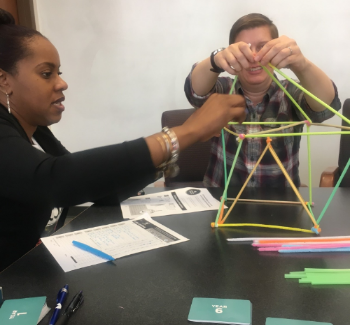 Our Training Opportunities
Our evidence-based, trauma-responsive learning opportunities include:
We provide training opportunities in the community, in partnership with allied organizations, and at Community Advocates Training Center at 6900 W. Brown Deer Road.
Our Trainers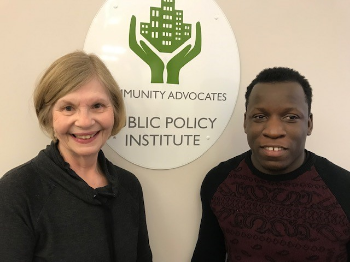 Jan Buchler: Jan's lifelong passion has been working in nonprofit agencies with compelling missions. Prior to joining the PPI, Jan served for 15 years as the Executive Director of The Parenting Network, whose mission is to strengthen parenting and prevent child abuse. Jan also served as Director of Family Services at Meta House, an outpatient and residential facility serving women in recovery from substance abuse. Her focus was working with women who were pregnant or whose children resided with them in residential treatment.
With an MS in Education and a strong belief in the critical importance of quality programs for young children and in early brain development, Jan served as director of early childhood and family services at the Jewish Community Center in Milwaukee and the Leo Yassenhoff JCC in Columbus, Ohio, for over 20 years. She initiated NAEYC accreditation and established Parenting Centers in each location. During those years, Jan was also an adjunct faculty member of the Milwaukee Area Technical College and Columbus State Community College, teaching classes in the Early Childhood Division, and monitoring students in their field placements.
Jeremy Triblett: Jeremy came to the Public Policy Institute as a youth work professional, national professional development trainer, and coordinator of citywide initiatives for more than 18 organizations. As the Public Policy Institute's Training and Technical Assistance Coordinator, Jeremy combines his experience in project coordination, collective impact strategies, professional development training, and organizational development to advance the work of youth- and family-serving organizations. Previously, Jeremy served as the Resource Coordinator at the Public Policy Institute through ReCast MKE.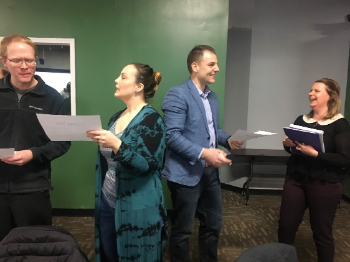 What They're Saying about Our Training Opportunities
"Best training I have ever been to."
"Jeremy has a strong voice. It seemed like he was talking directly to me. I can tell he has a passion for helping everyone."
"For my line of work, this is something I need in my toolbox."
"I'm glad we were able to move around. I'm a hands-on learner and it worked well."
Learn More
Receive the Public Policy Institute's training course announcements in your inbox by signing up here.
Our bimonthly Milwaukee Prevention Journal e-newsletter includes training opportunities, events, and resources. Subscribe here.
Want to rent our Training Center for your next group meeting? Contact Kari Lerch at 414-270-2950 or klerch@communityadvocates.net.