Assembly District 8 Virtual Candidate Forum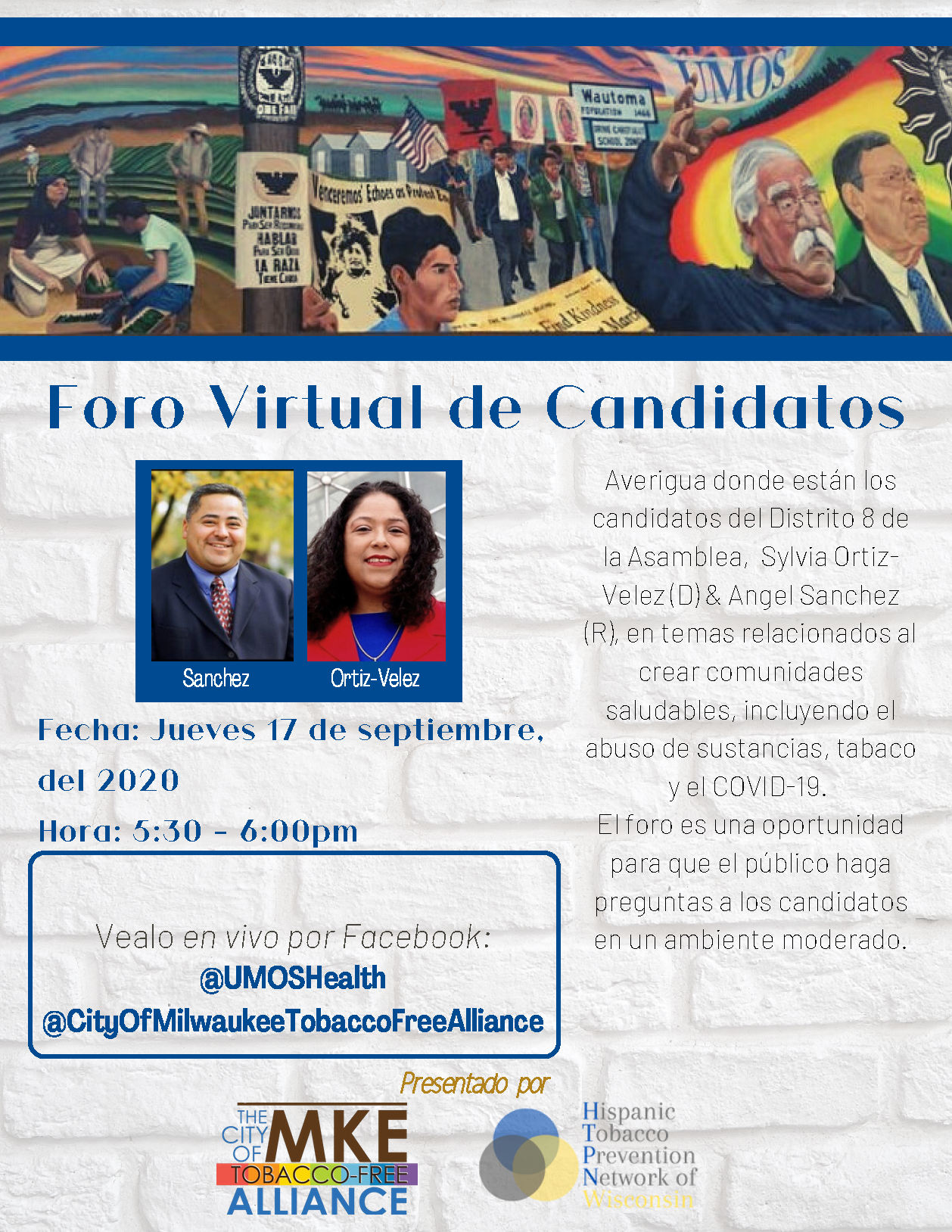 Did you know some Milwaukee residents are exposed to twice as much tobacco marketing compared to residents of the surrounding suburbs?
Find out where Assembly District 8 Candidates Sylvia Ortiz-Velez (D) & Angel Sanchez (R) stand on issues related to creating healthy
communities, including substance abuse, tobacco, and COVID-19. This forum is an opportunity for the public to ask questions of the
candidates in a moderated setting.
This event is co-hosted by the Hispanic Tobacco Prevention Network of Wisconsin and the City of Milwaukee Tobacco-Free Alliance.
Watch on Facebook Live:
@UMOSHealth
@CityOfMilwaukeeTobaccoFreeAlliance
Averigua donde están los candidatos del Distrito 8 de la Asamblea, Sylvia Ortiz-Velez (D) & Angel Sanchez (R), en temas relacionados al
crear comunidades saludables, incluyendo el abuso de sustancias, tabaco y el COVID-19.
El foro es una oportunidad para que el público haga preguntas a los candidatos en un ambiente moderado.
Vealo en vivo por Facebook:
@UMOSHealth
@CityOfMilwaukeeTobaccoFreeAlliance