Canaries in the Coal Mine: Attending to Racial Health Disparities in the Age of COVID-19 Webinar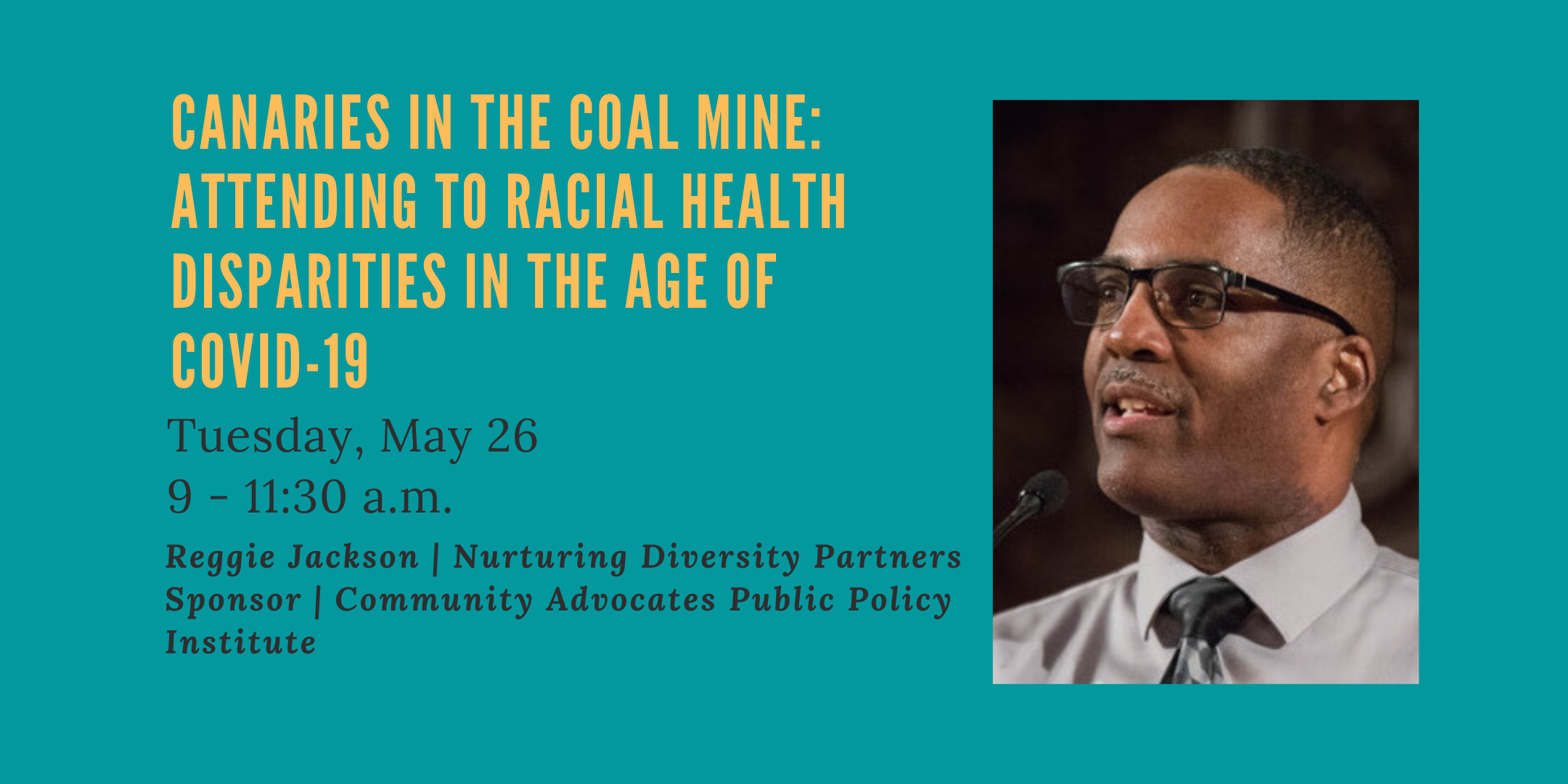 Canaries in the Coal Mine provides a close look at the impacts of health disparities among diverse racial/ethnic groups in the US and how these affect COVID-19 illness and deaths today. We will examine the historical and contemporary factors that created and maintain shockingly wide – and often lethal – gaps in health and healthcare.
These factors include the racial wealth gaps, poverty, food deserts, and environmental pollution that result from residential segregation. Such stressful conditions contribute to higher rates of heart and lung diseases, diabetes and obesity in the African American and other marginalized communities, leading to more severe illness and much higher death rates from COVID-19. The availability and quality of medical care is seriously affected by two additional factors: the well-researched unconscious bias within the predominantly white medical community and distrust, particularly within the black community, based on historical mistreatment, including experimentation on the enslaved, the historical desecration of graves for medical cadavers, and the infamous Tuskegee Syphilis Experiment. Finally, we look at the critical urgency of correcting these disparities to improve the health of the entire US public – during the current pandemic and beyond.
What are canaries in the coal mine? It's a saying that refers to the caged canary birds that miners used to carry. If dangerous gases like carbon monoxide collected in the mine, these would kill the canaries before killing the miners, thus providing a warning to exit the mines immediately.
Canaries in the Coal Mine is presented by Reggie Jackson, a much sought-after speaker and writers for over a decade. Reggie specializes in sharing seldom-told stories and facts about the experiences of African-Americans and other peoples of color, past and present. He is a Co-Founder and Lead Trainer/Consultant for Nurturing Diversity Partners, a consulting firm that fosters diversity, inclusion, and equity within institutions and communities.
Canaries in the Coal Mine is sponsored by Community Advocates Public Policy Institute, which works toward preventing and reducing poverty while improving the quality of life for individuals and families in Milwaukee and throughout Wisconsin.
This presentation will be hosted on Zoom. Space is limited and registration is required. RSVP now so you can join us on May 26.