There Has Always Been Drinking in America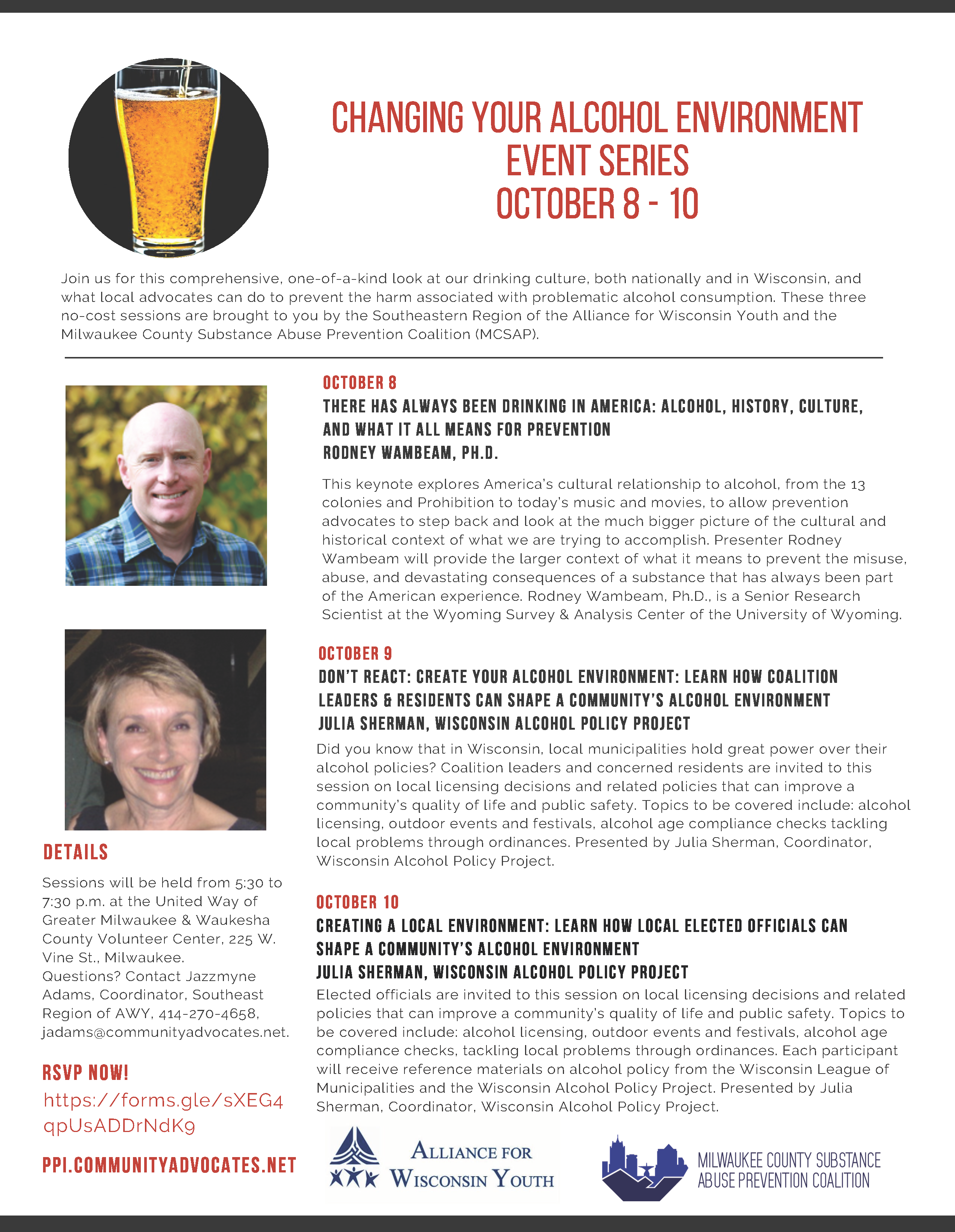 This keynote explores America's cultural relationship to alcohol, from the 13 colonies and Prohibition to today's music and movies, to allow prevention advocates to step back and look at the much bigger picture of the cultural and historical context of what we are trying to accomplish. Using humor and examples from history, movies, music, television, and more, Rodney Wambeam will provide the larger context of what it means to prevent the misuse, abuse, and devastating consequences of a substance that has always been part of the American experience. Rodney Wambeam, Ph.D., is a Senior Research Scientist at the Wyoming Survey & Analysis Center of the University of Wyoming.
This presentation is part of a comprehensive look at our drinking culture, both nationally and in Wisconsin, and what local advocates can do to prevent the harm associated with problematic alcohol consumption.
This no-cost session is brought to you by the Southeastern Region of the Alliance for Wisconsin Youth and the Milwaukee County Substance Abuse Prevention Coalition (MCSAP).
Registration is required for this free community event at the link below.