Creating a Local Environment: Learn How Local Elected Officials Can Shape a Community's Alcohol Environment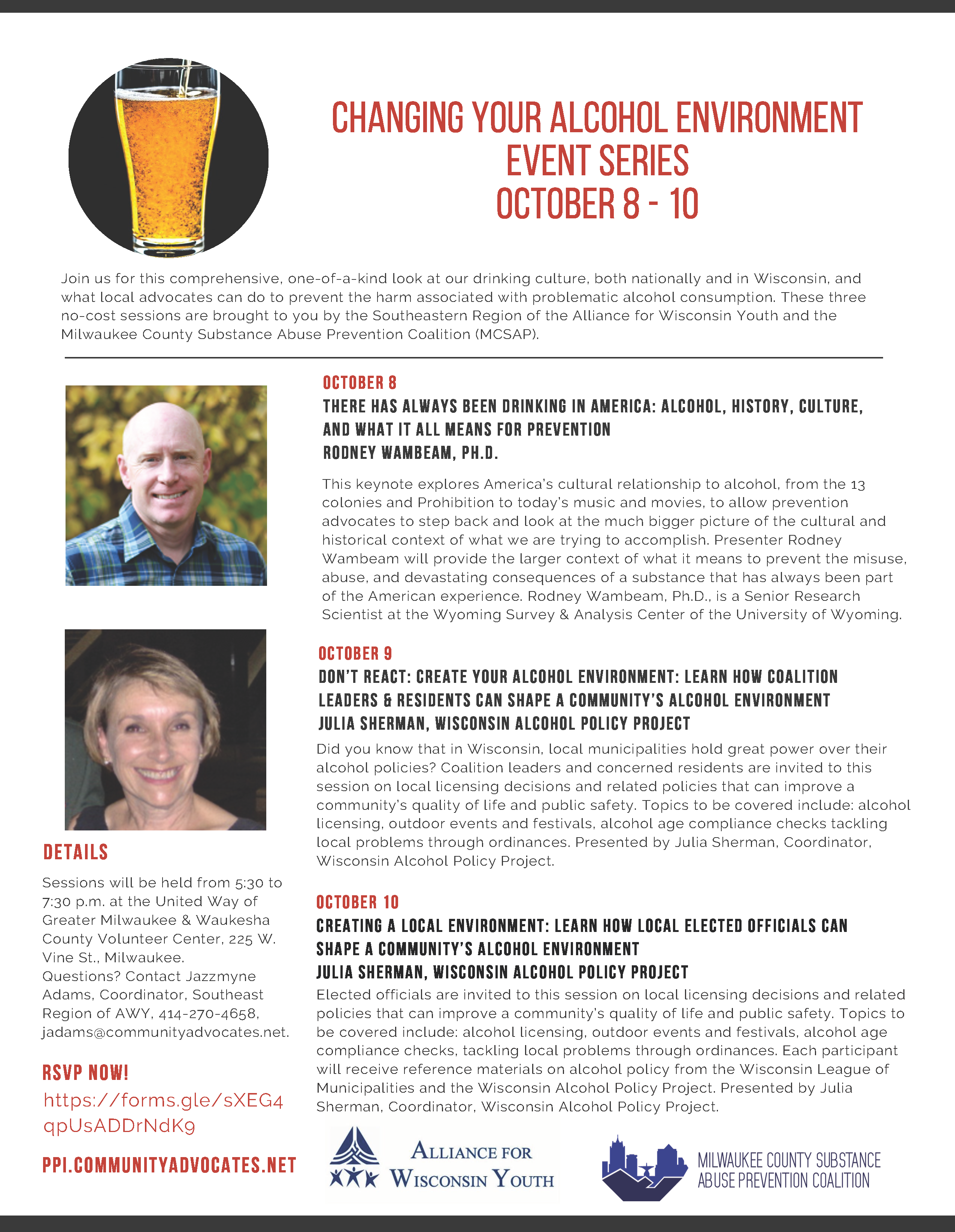 Did you know that in Wisconsin, local municipalities hold great power over their alcohol policies? Elected officials are invited to this 90-minute session on local licensing decisions and related policies that can improve a community's quality of life and public safety. Topics to be covered include:
+ Alcohol licensing
+ Outdoor events and festivals
+ Alcohol age compliance checks
+ Tackling local problems through ordinances
Presented by Julia Sherman, Coordinator of the Wisconsin Alcohol Policy Project.
This presentation is part of a comprehensive look at our drinking culture, both nationally and in Wisconsin, and what local advocates can do to prevent the harm associated with problematic alcohol consumption.
This no-cost session is brought to you by the Southeastern Region of the Alliance for Wisconsin Youth and the Milwaukee County Substance Abuse Prevention Coalition (MCSAP).
This session is for elected officials only. Registration is required for this free event at the link below.