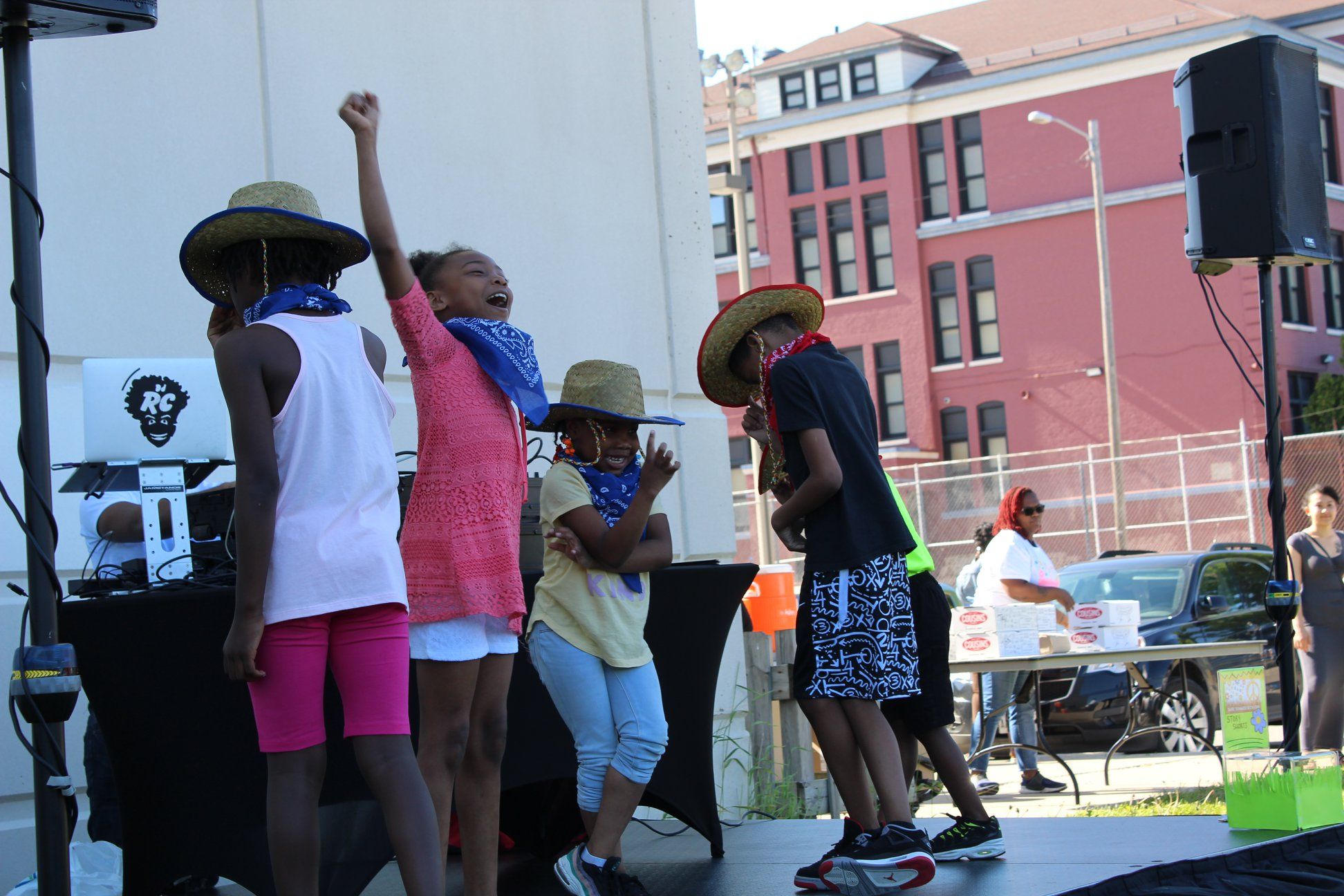 Summertime formally launched on June 7 at COA Youth & Family Centers' Safe Summer Kickoff in Moody Park, which drew hundreds of kids and adults who enjoyed food, entertainment, raffles, and community.
Amanda Clark, a Public Ally at Community Advocates Public Policy Institute, helped to staff the registration table and provided two $50 We Energies rebate cards, which were raffled off.
"I wanted to really help people, so I thought we could help people pay their We Energies bill," Clark said. "Someone told me they really wanted to win this prize, and guess what—they did!"
In addition to PPI, COA's partners included Amani United, Children's Hospital of Wisconsin, Boys & Girls Club of Greater Milwaukee, Milwaukee Area Science Advocates, Milwaukee Repertory Theater, Northwestern Mutual, and Safe & Sound, plus many more vendors and supporters. Milwaukee County Sheriff's Office staff made connections with kids and their parents.
COA's Safe Summer Kickoff is just that: an event to invite neighbors to the park and share a space that's free of violence and full of activities that will benefit the entire family.
There's a full calendar of activities in the park, such as Safe & Sound programming, a food pantry, Stories in the Park, yoga and Pilates, and martial arts. Plus, every Monday through August, Sky Schools Milwaukee's An Introduction to Mindfulness, a free community workshop, will be offered from 4:30 to 6 p.m. at the Moody Park Pavilion. It's sponsored by the Zilber Family Foundation, Amani United, COA Goldin Center, and Friends of Moody Park. To join the mindfulness workshop, contact Ambrose WB at ambrose.wb@iahv.org or ask for information at the COA front desk.
Photo Courtesy of COA Youth & Family Centers.
c. 2019 Community Advocates Public Policy Institute