Discover Wellness in Alice's Garden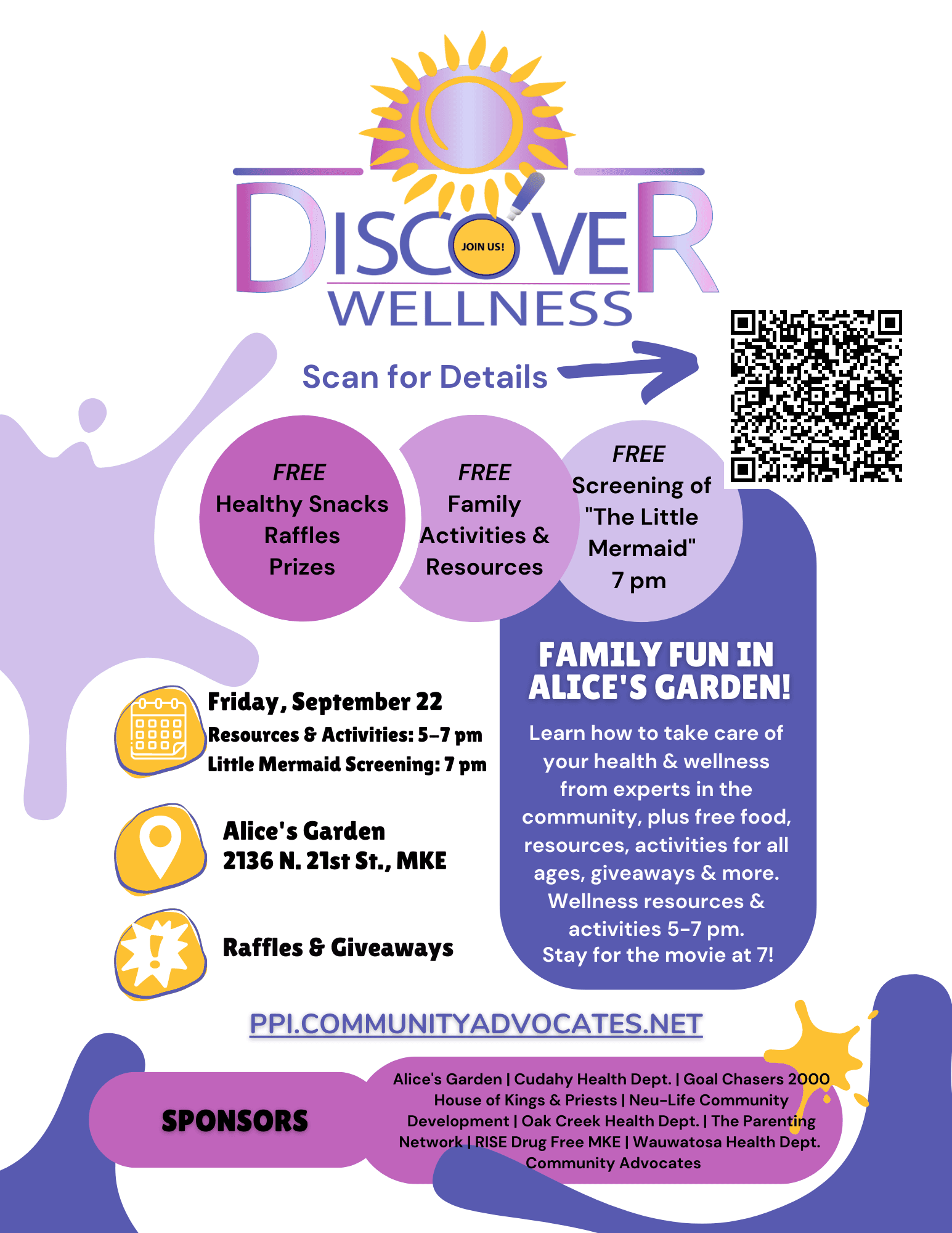 Discover Wellness during this FREE, family-friendly event! Stop by Alice's Garden for healthy and fun activities, resources, food, and a movie from neighborhood and community organizations.
FREE healthy snacks, activities, resources, giveaways, raffles from 5 to 7 pm -- and a showing of "The Little Mermaid" at 7 pm!
Partners are: Alice's Garden, Cudahy Health Department, Goal Chasers 2000, House of Kings and Priests, Neu-Life Community Development, Oak Creek Health Department, The Parenting Network, RISE Drug Free MKE, Wauwatosa Health Department, and Community Advocates.