Improving Behavioral Health Services and Care for Your Sexual and Gender Diverse Clients: Trauma-Informed Care for the LGBTQ+ Community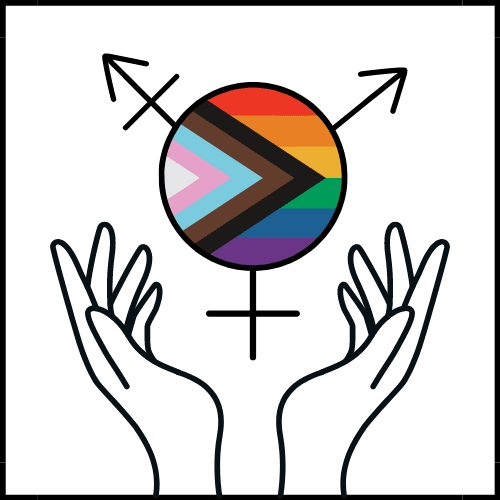 Overview: In this session, participants will explore the concept of Trauma-Informed Care (TIC) and its importance for the LGBTQ+ community, who face potentially traumatic experiences such as discrimination, violence, and rejection. This session aims to equip attendees with foundational knowledge and skills. Participants will be introduced to the fundamentals of stress, trauma, and mental health. They will learn a framework for how to incorporate Trauma-Informed Care principles into both personal and professional practice. And they will discover strategies and tips for taking a trauma-informed approach to daily life. Join us to learn more!
Learning Objectives:
• Increase foundational knowledge of stress and trauma to increase capacity for change.
• Learn the core principles of Trauma-Informed Care (TIC) as a personal and professional practice.
• Strengthen your professional toolkit by gaining strategies/tips for building TIC into your work.
Who Should Attend: Community-based behavioral health professionals and students in Wisconsin, as well as allied community members.
About Teale Greylord: Teale Greylord has spent her entire career supporting diversity, equity, and inclusion efforts within local communities throughout Wisconsin. For 10 years she was as a Health Educator and specialized in working with communities from diverse racial/ethnic, geographic, and socioeconomic backgrounds. She is also a storyteller and researcher, and has a background in violence, trauma, addiction, and mental health. Her approach to the work is to empower people by recognizing that they are the experts of their own health experience. She also builds capacity through collaboration and tailoring systems-change to meet local context. She holds a Master of Public Health degree in health equity and consults as a public health trainer. In her personal life, she loves new experiences, gardening, cooking, reading, hiking, practicing mindful self-compassion, and drinking tea.
About the Series: Improving Behavioral Health Services and Care for Your Sexual and Gender Diverse Clients: A Series of LGBTQ+ Educational Opportunities for Health Providers is a six-part monthly convening to promote greater awareness of the experiences of sexual and gender diverse individuals in the behavioral health care system to improve services. It is provided free of charge thanks to generous support from the Wisconsin Department of Health Services Division of Care and Treatment Services. Community Advocates Public Policy Institute will offer sessions once a month via Zoom and will archive the videos for viewing upon request. Sessions will be posted on this website's calendar as they are made available. Professional continuing education credits or a certificate of completion are available for those who complete the live or archive sessions and a post-session survey on session content.