Sustainability: Running Your Coalition on Sound Business Practices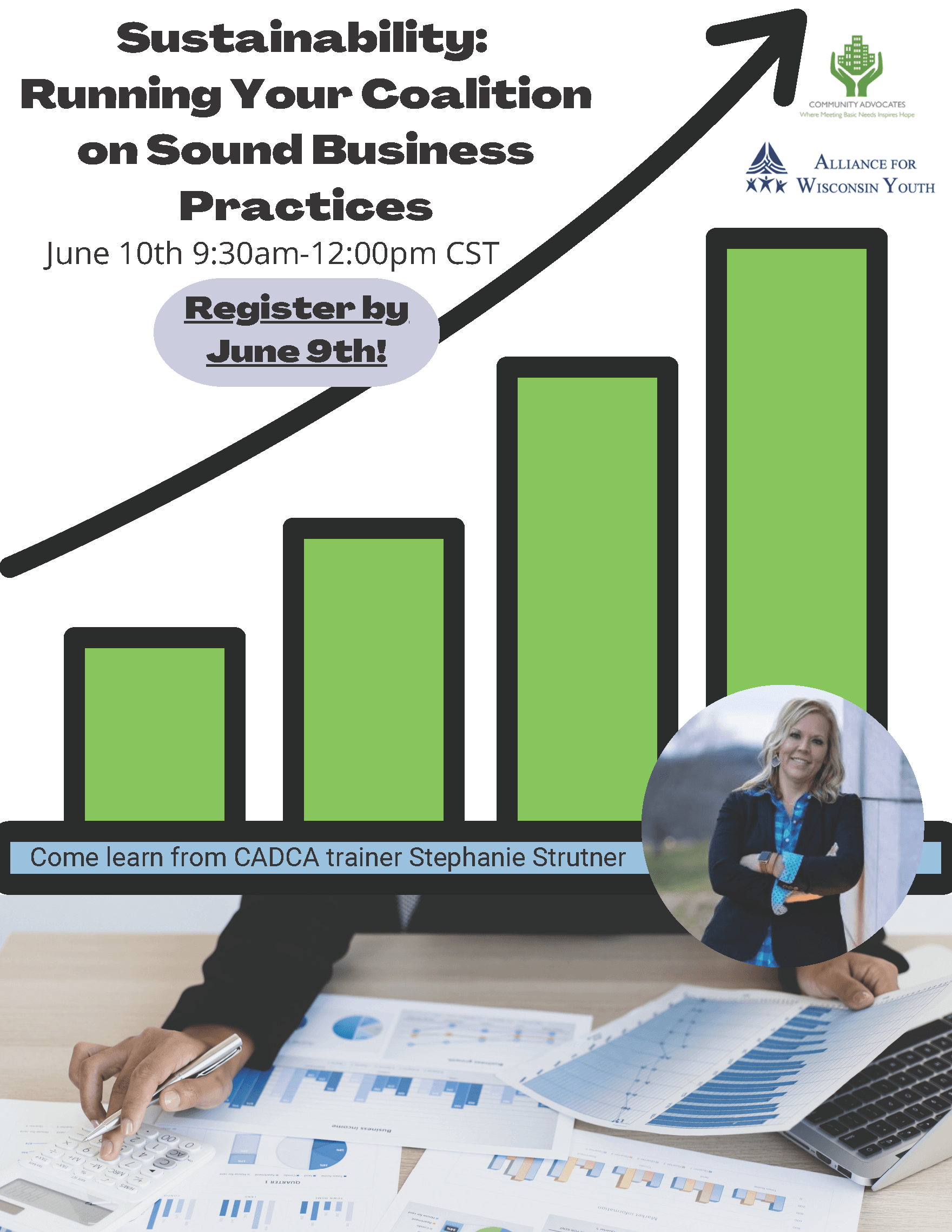 Sponsored by the Alliance for Wisconsin Youth and Community Advocates Public Policy Institute, this workshop is available to AWY members and their coalition network. This online workshop will be lead by CADCA trainer Stephanie Strutner. Learning objectives include:
+ Recognize that effective and sustainable coalitions operate like a business
+ Explore best practices for coalition businesses
+ Analyze current coalition position
+ Identify a plan for improvement.
RSVPs are required at the link below.