2022 Milwaukee Mayoral Virtual Forum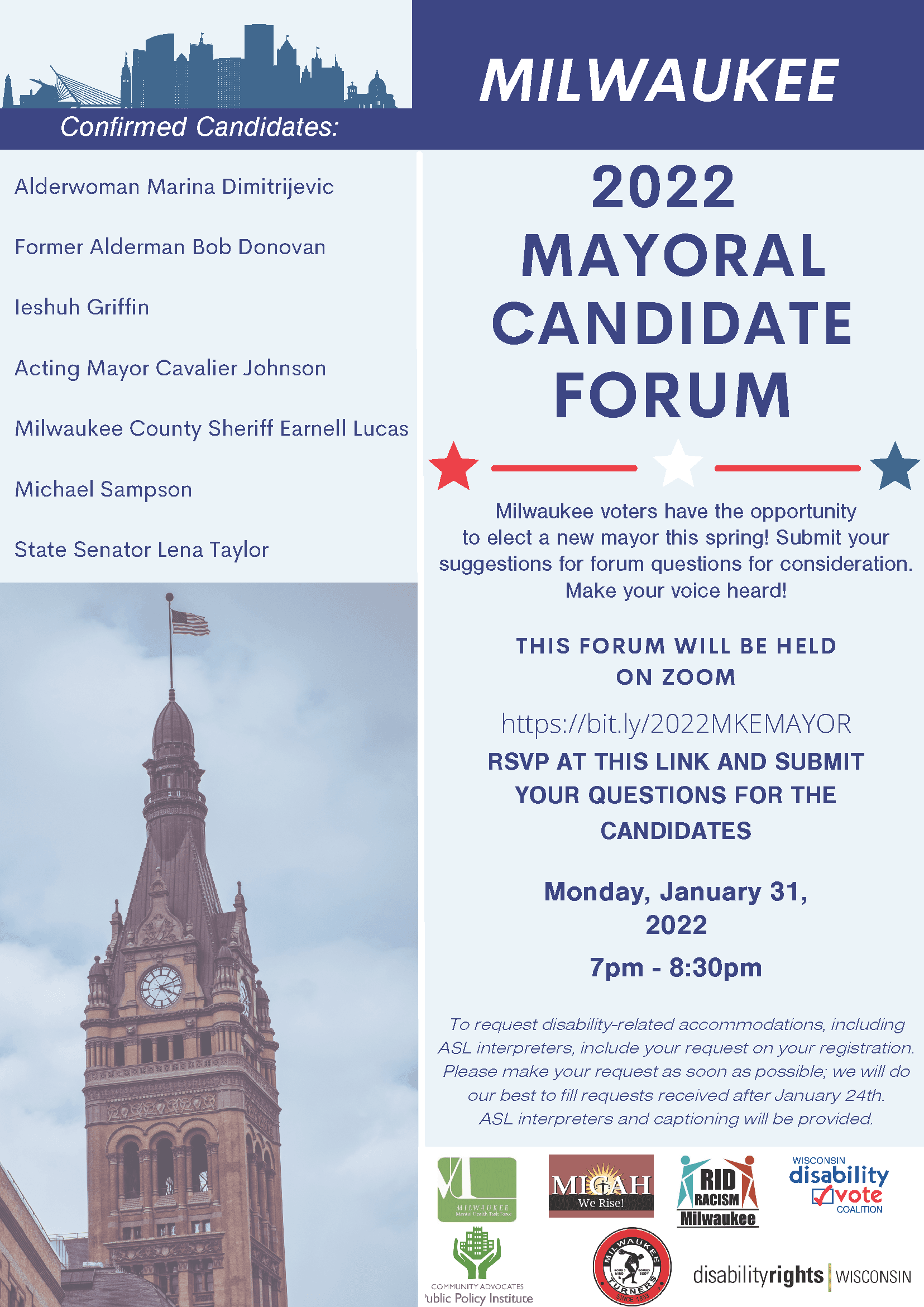 The Milwaukee Mayoral Candidate Virtual Forum is co-sponsored by Community Advocates Public Policy Institute, Disability Rights Wisconsin, MICAH, Milwaukee Mental Health Task Force, Rid Racism, Wisconsin Disability Vote Coalition, and the Milwaukee Turners.
Mayoral candidates will each be asked several questions and have 90 seconds to respond.
The candidates attending will be Alderwoman Marina Dimitrijevic, Bob Donovan, Ieshuh Griffin, Acting Mayor Cavalier Johnson, Sheriff Earnell Lucas, Michael Sampson, and State Senator Lena Taylor.
Emilio De Torre of the Milwaukee Turners will be the moderator.
Feel free to submit your suggestions for forum questions for consideration. A list of the questions submitted will also be shared with the candidates following the forum. The Forum will be an opportunity for candidates to express their platforms and ideas for the role of mayor and not a debate.
To request disability related accommodations, including ASL interpreters, include your request on your registration. Please make your request as soon as possible; we will do our best to fill requests received after January 24th. ASL interpreters and captioning will be provided.