Sen. Baldwin & Community Conversation on American Rescue Plan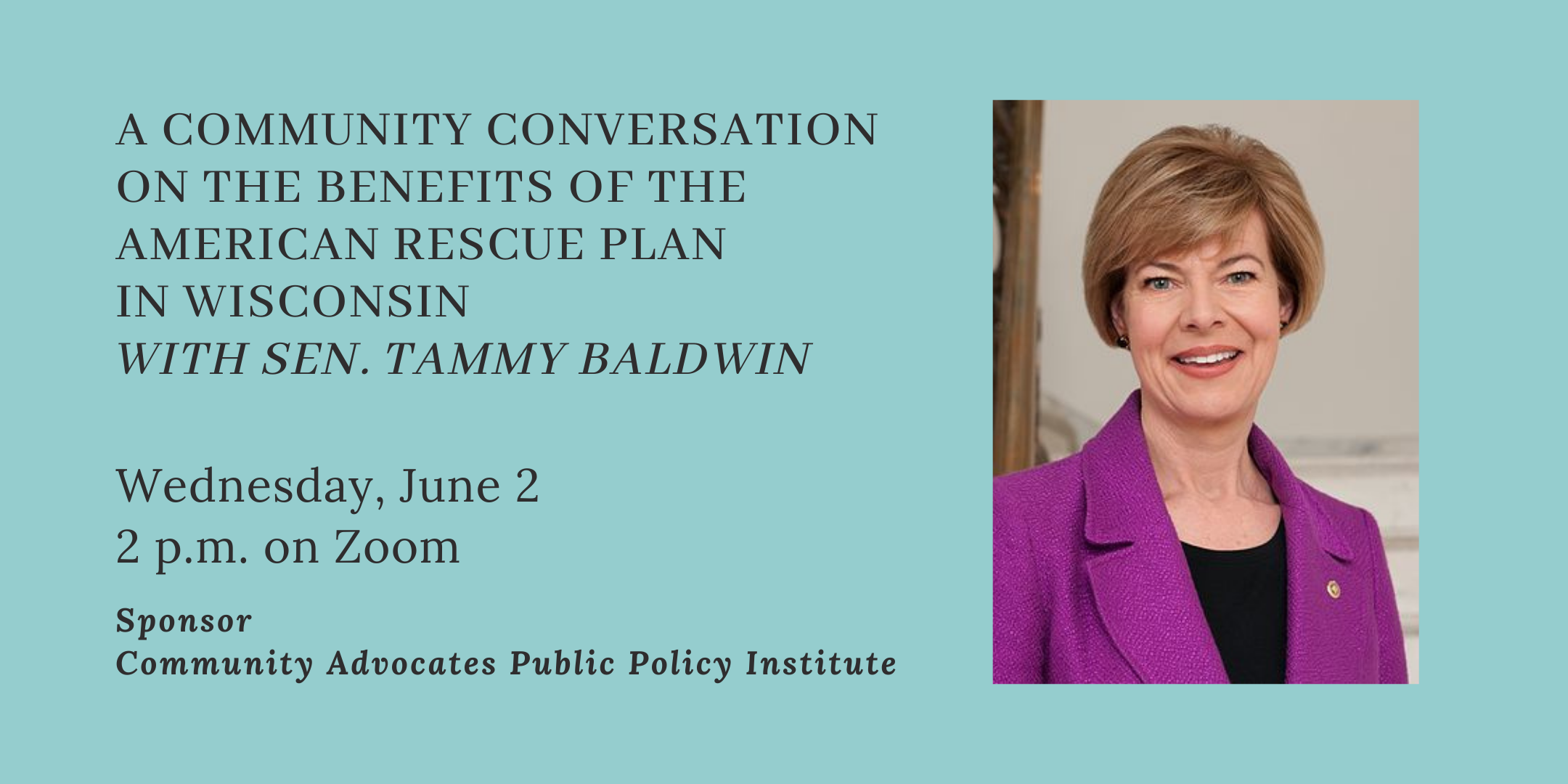 Join Wisconsin Senator Tammy Baldwin and Milwaukee community leaders on June 2 to discuss how the American Rescue Plan is helping the state's families, including big news about the rollout of the expanded Child Tax Credit (CTC) in July.
Almost 1.2 million Wisconsin children 18 and under will benefit from this temporary expansion of the CTC, according to an analysis by the nonpartisan Center for Budget and Policy Priorities. This single reform has the power to cut childhood poverty almost in half nationally, especially among Black, Latino, and rural families.
Senator Baldwin is a champion in supporting the Child Tax Credit (CTC) and working to make it stronger, more accessible, and fully refundable for all eligible recipients to ensure it reaches the lowest income families and their children. Baldwin is working to make this CTC expansion permanent.
Senator Baldwin and community leaders will explain the American Rescue Plan's many benefits for Wisconsin families in this virtual conversation organized by the Milwaukee-based nonprofit Community Advocates Public Policy Institute, which has long advocated for reforming the CTC and the Earned Income Tax Credit (EITC) to be more accessible to and effective for low-income workers and their families. Julie Kerksick, Senior Policy Advocate at the Institute, will moderate the discussion.
This virtual community conversation will be held at 2 p.m. on Wednesday, June 2, via Zoom. To RSVP, click on the link below.