High in Plain Sight: Drug Trends Training with Jermaine Galloway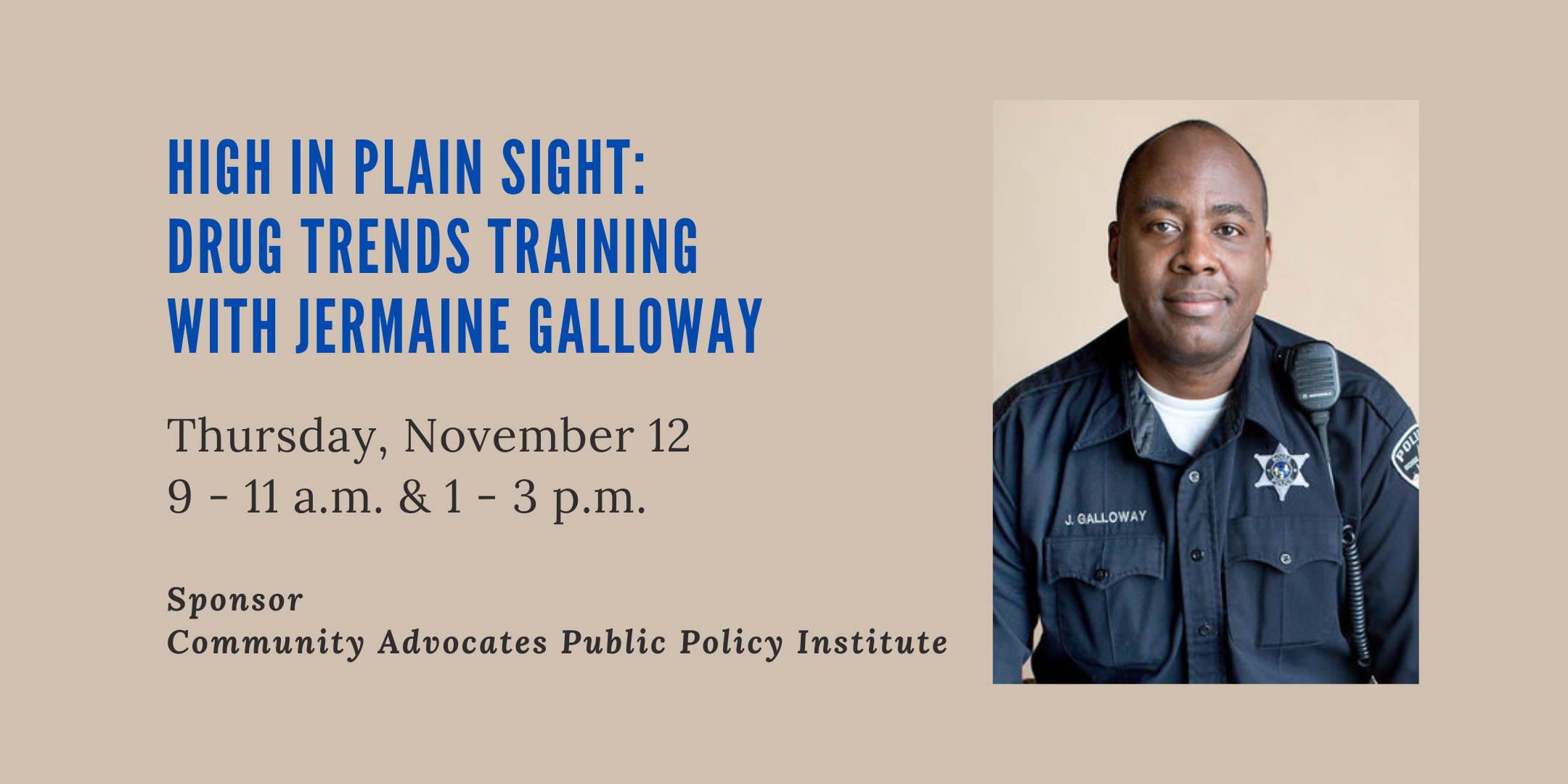 For more than 18 years, Officer Jermaine Galloway (the "Tall Cop") has focused on drug/alcohol abuse prevention and enforcement. He has taught and continues to give presentations to a diverse group of professionals from across the country, including law enforcement, parents and educators, mental health providers, treatment professionals, and more.
High in Plain sight will cover current youth drug trends, from marijuana concentrates/dabs to vapes, drug-related clothing, and over the counter drugs. This fast-moving class will highlight current drugs our youth might be using, along with other drug-related popular culture items.
This webinar will be presented live twice on November 12, at 9 a.m. and again at 1 p.m. The webinar will not be recorded, so please RSVP only if you can attend the live presentation.