Alternatives to Opioids in Treating Acute and Chronic Pain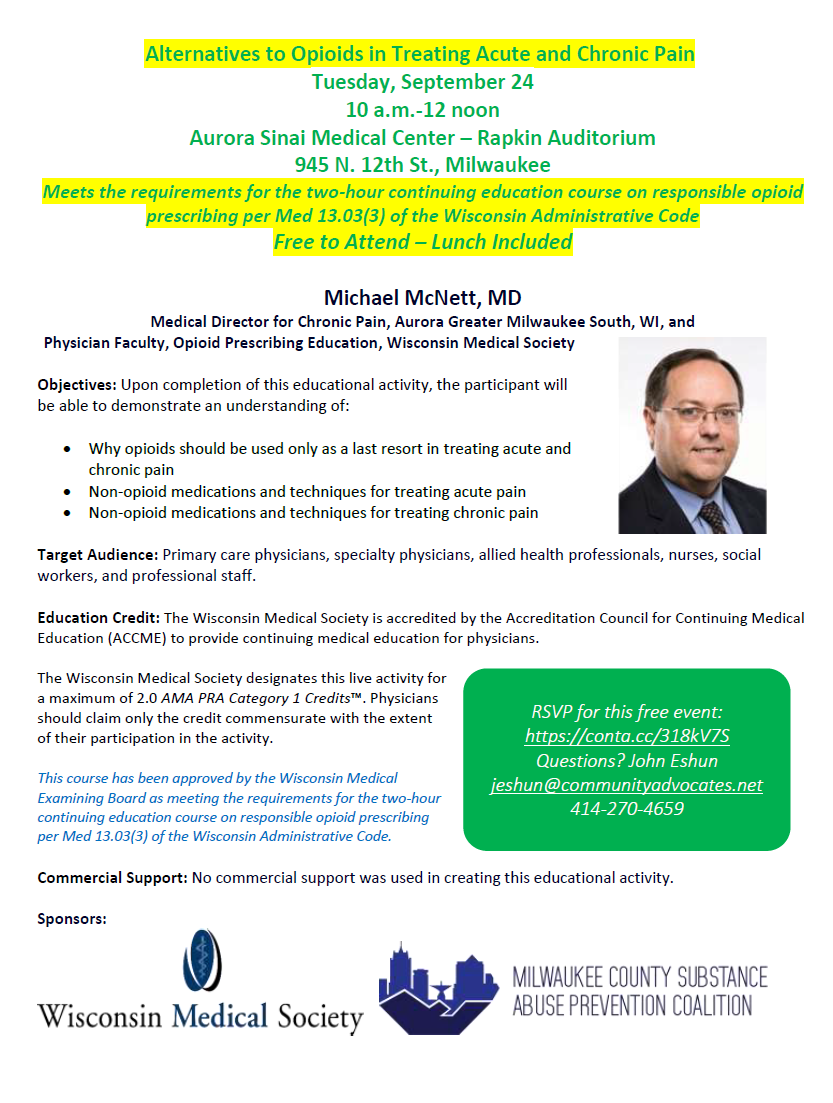 Michael McNett, MD, Medical Director for Chronic Pain, Aurora Greater Milwaukee South, WI, and Physician Faculty, Opioid Prescribing Education, Wisconsin Medical Society, is leading this session on alternatives to opioids. Primary care physicians, specialty physicians, allied health professionals, nurses, social workers, and professional staff are invited to attend this free workshop.
This course has been approved by the Wisconsin Medical Examining Board as meeting the requirements for the two-hour continuing education course on responsible opioid prescribing per Med 13.03(3) of the Wisconsin Administrative Code.
There is no cost to attend. Lunch is included.
Sponsors are Milwaukee County Substance Abuse Prevention coalition (MCSAP) and the Wisconsin Medical Society.
RSVP now!