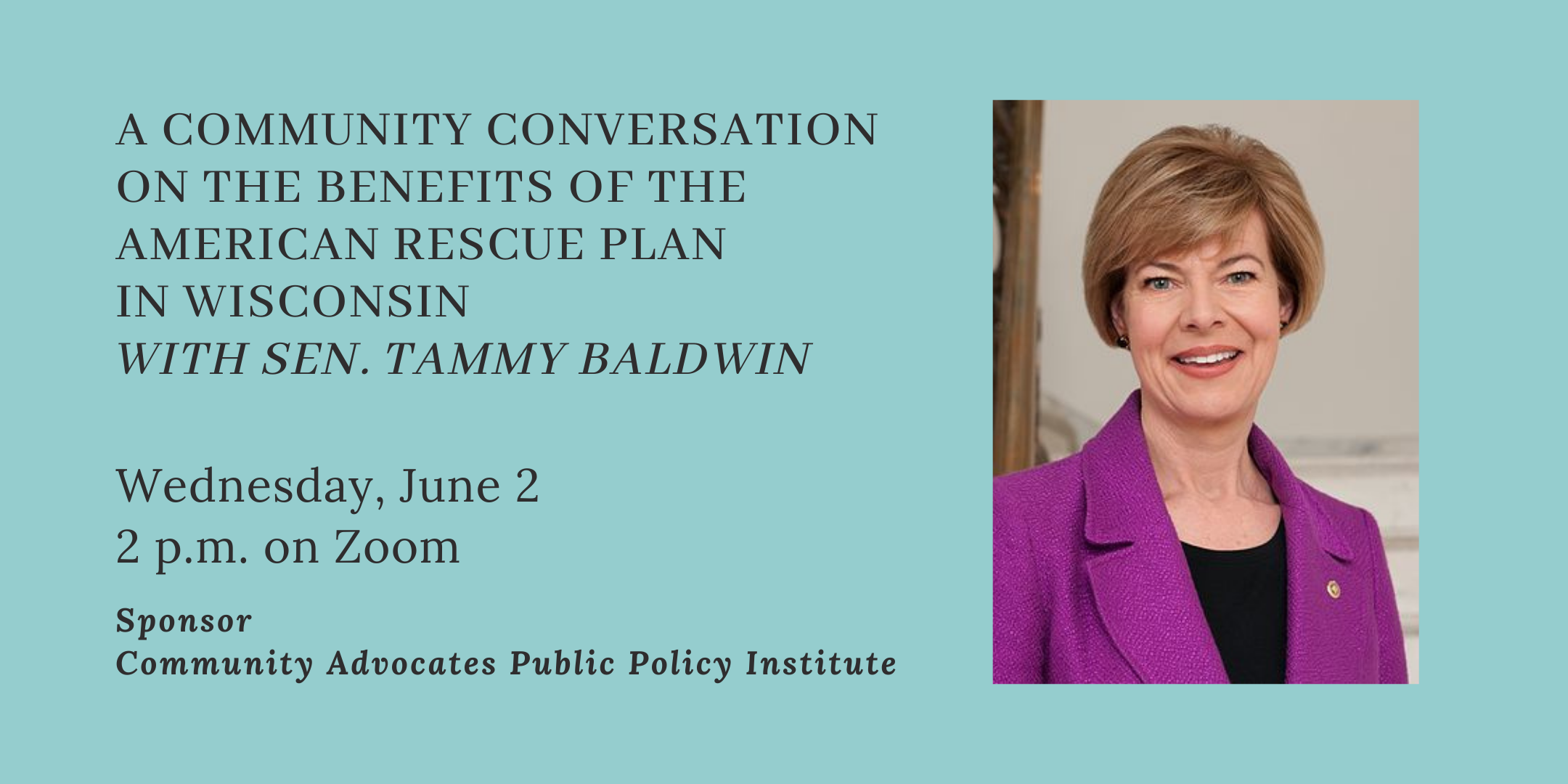 As we discussed in our June 2 community conversation with Senator Tammy Baldwin, the American Rescue Plan includes an important (but temporary) expansion of the Child Tax Credit.
The rollout of the expanded Child Tax Credit will happen in July 2021. While we are still gathering details on how this will happen, who is eligible, and what recipients should expect, please note that we will be updating this website with information as we receive it.
Want to connect with us about the expanded Child Tax Credit updates? Please email Julie Kerksick at jkerksick@communityadvocates.net.