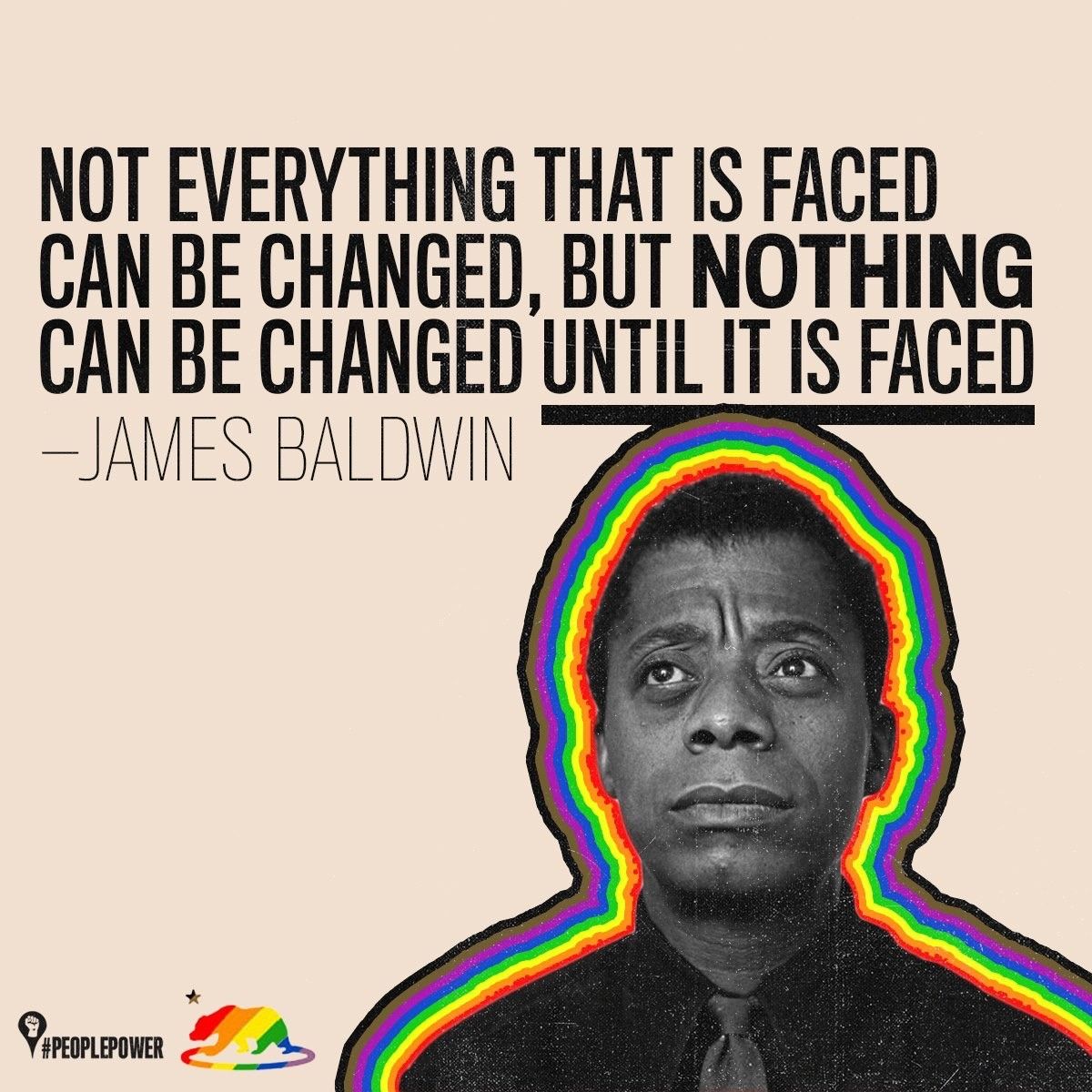 We're living through remarkable times and current events are affecting each of us in different ways. Our Prevention Team has collected resources, songs, videos, and quotes to help our community members deepen their understanding of race in America and being a white ally, and finding ways to soothe the soul.
Jan Buchler, Contract Monitor
Jan recommends books by Ibram X Kendi, one of America's leading historians and a voice for anti-racism, including How to Be an Anti-Racist. On June 16, his next book for young children will become available, Antiracist Baby.
John Eshun, Prevention Coordinator
John has been sharing this James Baldwin quote a lot lately: "The only thing white people have that black people need, or should want, is power. Some modicum of this sort of power was necessary simply to avoid being beaten over the head by the whites every instant of our brief passage on this planet." He's also recommending this book: The Fire Is upon Us: James Baldwin, William F. Buckley Jr., and the Debate over Race in America by Nicholas Buccola.
Alexandria Kohn, MPH Candidate and PPI Intern
"Here are a couple of songs and podcast that are getting me through these tough times as well as pushing me to be a part of the revolution that has been deeply needed."
Podcast for mental health 
Songs "to soothe the soul"
Guarding the Gates by Ms Lauryn Hill
And songs that "inspire action"
BLK Girl Soldier by Jamila Woods
Anneke Mohr, City of Milwaukee Tobacco-Free Alliance
Anneke would like to share two songs that reflect past social movements and inspire action, two songs that soothe the soul when it all feels like too much to bear, one song that does both, and one song that is life affirming.  
Songs to inspire action
Songs to soothe the soul
Hear Me Lord by Oliver Mtukudzi 
A song that does both
*Note - Mirah does live 5 song sets each Thursday at 7pm CST on Instagram Live
A song to affirm life
Jeremy Triblett, Training and Technical Assistance Coordinator
ComForce MKE
ComForceMKE has outlined a list of demands gathered from trusted, reliable Black- and Brown-led agencies in Milwaukee. These demands create a unified call to action and require support from agencies that service marginalized communities.
Facebook Live "To All My White Friends..."
I've created a video to support white allies wanting to talk about racism and racists. It has hard truths about the need for white folks to hold each other accountable and move beyond offense to find a common understanding.