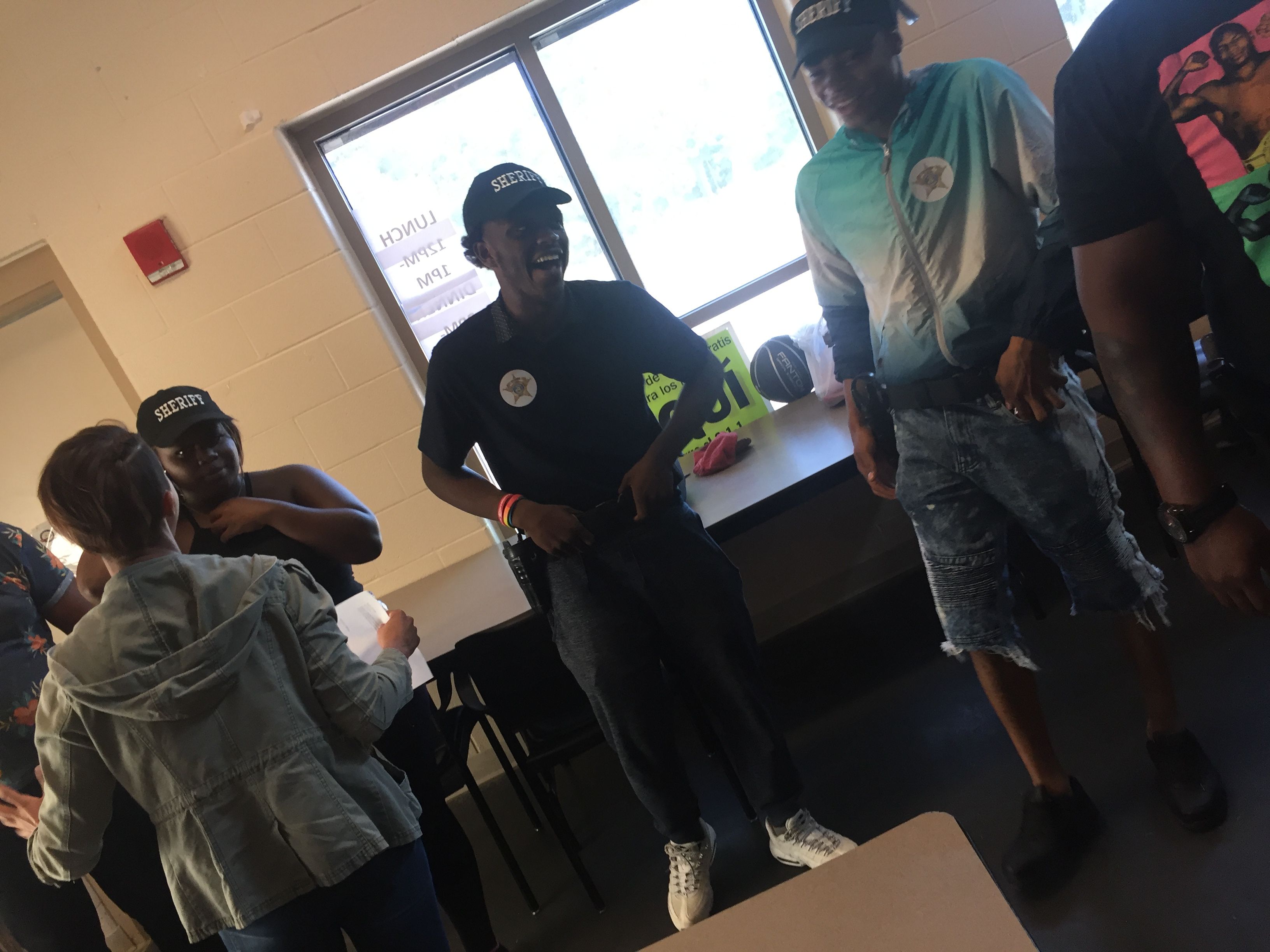 Now in its third week, the Real-ationships in Moody Park initiative is really rolling. The program brings together youth who hang out in the park with law enforcement officers who typically work there with the hope that they will learn more about each other, see the other's viewpoint, and find ways to share the park in a safe, fun, and peaceful way.
This Thursday, members of the Milwaukee County Sheriff's Office visited the youth to role play. The youth wore some of the deputies' gear and worked through three scenarios that officers handle often: a domestic violence incident, a mental health crisis, and a strong-arm robbery.
"The kids loved it," said Amanda Clark, Coordinator of the 53206 Drug-Free Communities Project, who's one of the organizers.
In addition, everyone enjoyed a high-energy ice-breaker, a picnic barbecue, and a round of kickball.
"The youth are starting to see the officers are people, with a job to do in the park," she said.
She said a highlight of the evening was when two youth got into a heated argument, which was defused by another young person, one who is showing more and more leadership qualities as the summer progresses.
"I'm trying to find ways to get him involved outside of this group," she said. "I want all of the youth to know that they have power and influence, especially in their own neighborhood."
Real-ationships in Moody Park is a six-week summer program created by Safe & Sound, Zeidler Center for Public Discussion, Milwaukee Police Department, Friends of Moody Park, Community Advocates, Milwaukee County Sheriff's Office, and COA-Goldin Center, thanks to a ReCAST MKE Safe Summer Community Healing Project grant released by the City of Milwaukee Office of Violence Prevention.