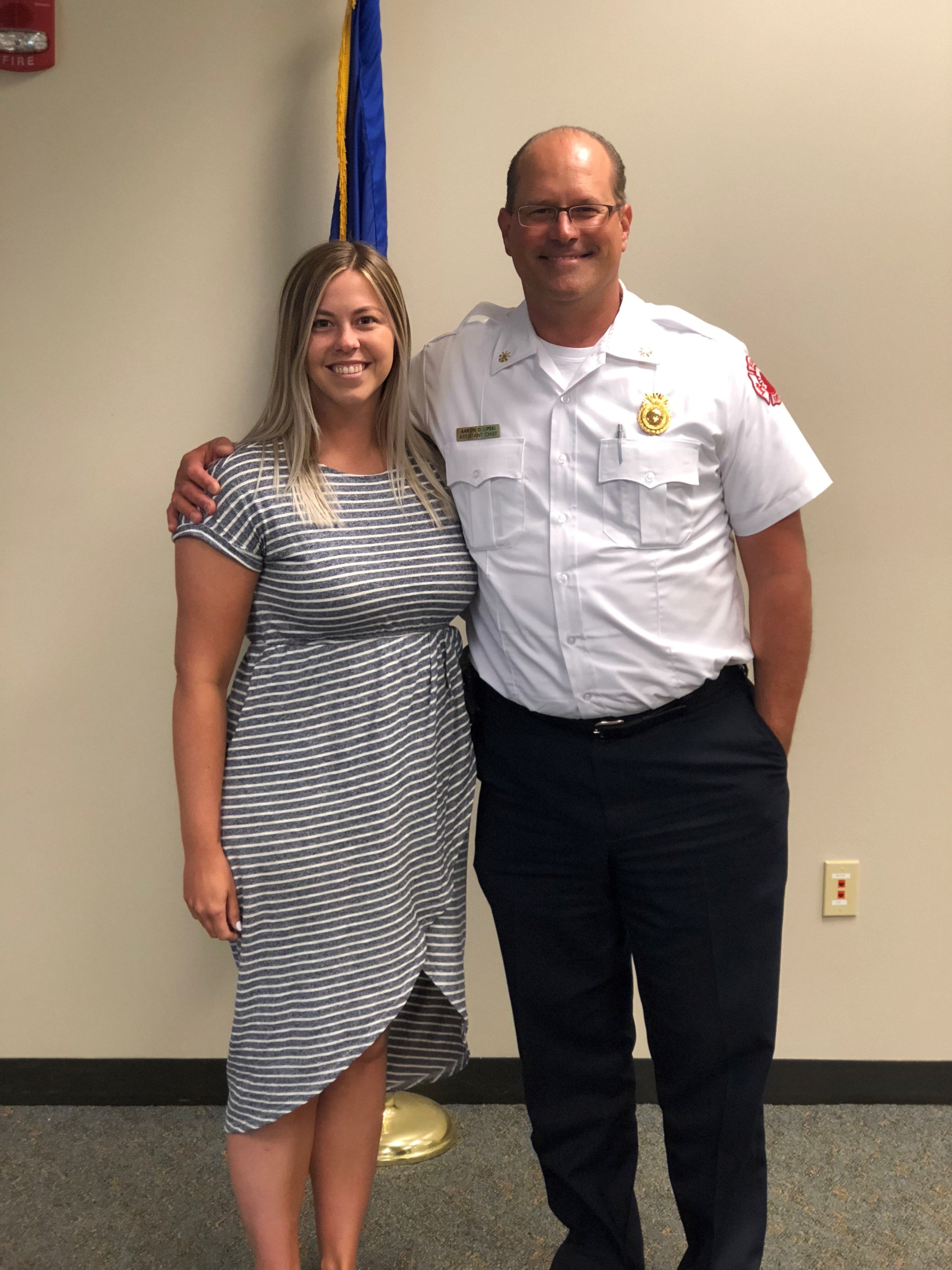 At last week's full coalition meeting, the Milwaukee County Substance Abuse Prevention coalition (MCSAP) elected two long-time members to leadership positions.
City of Milwaukee Fire Department Assistant Chief Aaron Lipski, who serves on MCSAP's Strategic Planning Committee, was elected to Coalition Chair. Assistant Chief Lipski has been a vocal and visible advocate for substance abuse prevention throughout the community as part of his efforts to increase public safety, health, and well-being. He has been a strong supporter of smoke-free initiatives in Milwaukee to promote lung health of residents and firefighters. He was the only fire service representative to attend the White House Convening on HUD's Proposed Rule on Smoke-Free Housing, which has been enacted.
Alicia Malinger, the cofounder of the West Allis-West Milwaukee Heroin/Opiate Task Force and Safe & Supported group facilitator, was elected Co-Chair of the Prescription Drug Workgroup. Malinger has been committed to serving her community starting when she began volunteering at the WAWM Family Resource Center over 20 years ago. She has since facilitated playgroups at the center and now runs the Task Force with her mom, fellow co-founder Joanie. Malinger's passion for work in prevention and mental health awareness stems from a personal battle as the sibling of someone struggling with addiction and the desire to better the community she loves.
"We're grateful to Assistant Chief Lipski and Alicia Malinger for stepping up and volunteering their time and talents to leading MCSAP," said Kasaundra Brown, MCSAP coordinator. "They've been productive members of MCSAP for years. Now, in their leadership positions, they will be helping to guide MCSAP into a brighter future."
MCSAP is a diverse coalition of Milwaukee County partners who prevent and reduce substance use and misuse. It's coordinated by Community Advocates Public Policy Institute. Learn more about MCSAP here.