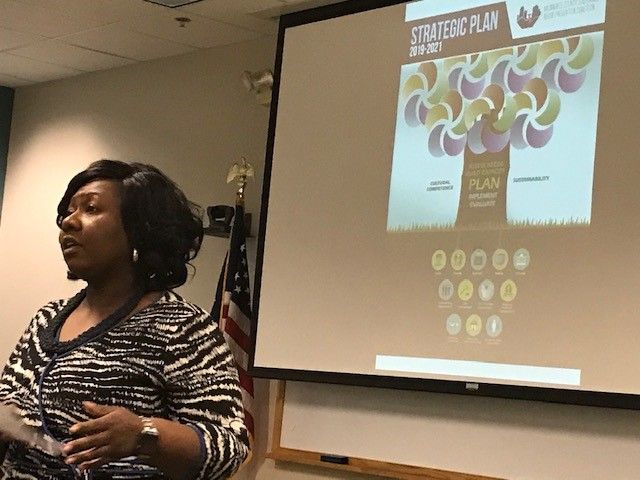 The Milwaukee County Substance Abuse Prevention coalition (MCSAP) revealed its new strategic plan to its members last week, the result of 10 months of brainstorming, debate, and visioning.
"We did it," said Healistry's Natalie Cooper, the consultant who shepherded the process, at MCSAP's May 16 meeting. "It's been a long journey but we did it."
Cooper and MCSAP Coordinator Kasaundra Brown stressed that the current document is a "living document," meaning that members are encouraged to provide feedback and edits to ensure that the coalition's strategies and tactics are serving the community's needs.
MCSAP added a new mission – "The Milwaukee County Substance Abuse Prevention Coalition is a diverse coalition of Milwaukee County partners who prevent and reduce substance use and misuse" – as well as a new vision: "Growing drug-free families through prevention."
Cooper walked the coalition through the document and said its focus "aligns with national trends," so Milwaukee County's partners are using up-to-date, best practices in their work.
MCSAP's work groups discussed their areas of work and will provide more detailed feedback to fill out their strategies and tactics.
The MCSAP Strategic Plan will be updated and referred to as it expands its reach and influence throughout the county.
"MCSAP's leadership is grateful to all of the partners who contributed their time and insights during the strategic planning process," Brown said. "We value everyone's input and look forward to delivering effective substance abuse prevention initiatives throughout the county."