Spotlight On: July Is Minority Mental Health Awareness Month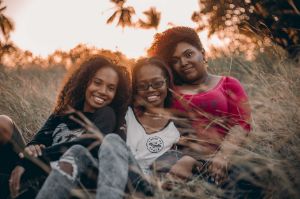 Minority Mental Health Awareness Month launched in July 2008 to draw attention to the unique mental health experiences and challenges faced by members of minority communities. To improve our collective understanding of minority mental health, here's a list of resources, services, and toolkits. Send your suggestions to prevention@communityadvocates.net and we'll add them to this list.
The Safe Place App
"The Safe Place," created by Jasmin Pierre of New Orleans, is an app developed for members of the black community. African Americans are 20% more likely to experience serious mental health problems than the rest of the general population. However, many black people still do not wish to seek professional help for their mental illnesses. The purpose of the "Safe Place" is to bring more awareness, education, and hope to this serious issue. It's available as a free download for Apple and Android phones. You can watch an interview with app developer Jasmin here:

#DepthOfMyIdentity Campaign
Mental Health America wants to explore the nuances around identity and mental health to challenge perceptions of victimhood or brokenness. To do so, they've created the #DepthOfMyIdentity campaign to allow individuals to share their stories and learn from others throughout the month. Click here for details, guiding questions, and a toolkit.
Improving Cultural Competency for Behavioral Health Professionals
This free, online, self-guided course is designed to help behavioral health professionals improve the quality of the care they provide to clients from diverse backgrounds. This program is accredited for 5 contact hours for licensed alcohol and drug counselors, nurses, psychologists, and psychiatrists; and for 4 contact hours for social workers. Other professionals may earn a Statement of Participation. It's provided by Think Cultural Health, which is sponsored by the Office of Minority Health.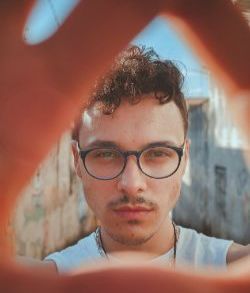 American Psychological Association Resources
The APA's featured topic this month is minority mental health. Check out the association's website for resources on transgender people and gender expression, understanding racism, psychological issues of immigration, invisibility in the African American community, Asian American bullying and victimization, as well as Centro de Apoyo for Spanish speakers.
The APA's Ethnicity and Health in America Series also provides resources on stress, substance abuse, and more in various communities.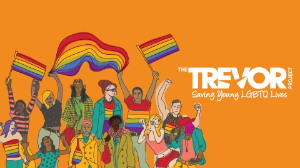 The Trevor Project
The Trevor Project, which provides crisis intervention and suicide prevention services to LGBTQ young people, surveyed 34,000 LGBTQ youth across the county to learn more about their mental health experiences and how they would like to be guided and supported. The survey found that 39% of LGBTQ youth seriously considered attempting suicide in the past 12 months, 71% reported feeling sad or hopeless for at least two weeks in the past year, and 87% felt it was important for them to reach out to a crisis intervention organization that focuses on LGBTQ youth. You can access the survey report here.
SAMHSA's National Tribal Behavioral Health Agenda
SAMHSA provides a host of resources for Native Americans and mental health and prevention professionals working with them, including CultureCare: A Guide to Build Cultural Awareness and additional resources.
National Child Traumatic Stress Network
To highlight National Minority Mental Health Month, the National Child Traumatic Stress Network has compiled a list of resources, including essays on historical trauma, aiding an unaccompanied minor, addressing race and trauma in the classroom, and cultural considerations around trauma treatment.
c. 2019 Community Advocates Public Policy Institute. All rights reserved.