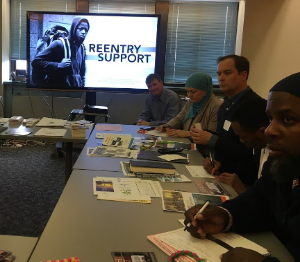 In Wisconsin, mass supervision of African Americans drives mass incarceration of African Americans.
The Reentry Support Training equips residents and service providers with tools to support previously incarcerated people in reentering the community. Many African American families find their loved ones reentering prison rather than reentering their community. Being incarcerated, even for a short while can disrupt the black family's housing, employment, and health. This cycle of recidivism can be interrupted when African American communities advocate for change and use their resources.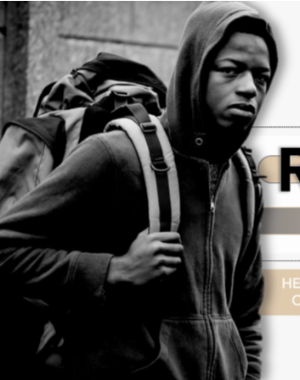 Once a person is sentenced to a long period of community corrections supervision, complying with various rules can be challenging. People on probation are more successful reentering community when they have supportive relationships with family, mentors, and peers; healthy minds and bodies with access to professional care, health care and self-care; safe places to sleep; and ways to earn income and gain new skills. 
This training will highlight racially just, trauma-informed support in the area of health, employment, peer support, and housing. Participants will:
Learn effectively communicate techniques for helping institutionalized people.
Practice how to successfully connect previously incarcerated people to resources.
Explore opportunities to support reentry programs and initiatives throughout Milwaukee County. 
Who should attend?
Employers
Faith Leaders
Community Members
Educators
Crisis Stabilizers
Basic Needs Service Providers
Why should you attend?
"When you're on parole, you're more likely to go back to prison for parole violation than you are for committing a new crime. In 2017 people who had previously been under community supervision made up approximately half of the total adult population incarcerated in Wisconsin state prisons." -- Wisconsin Division of Community Corrections 2018
"Black women in Wisconsin are supervised at over three times the rate of white women and one in eight black men between the ages of 18 and 64 were under community corrections supervision - over five times the rate for white men." -- Wisconsin Division of Community Corrections 2018
"Black people made up 42% of all people incarcerated for revocations in Wisconsin (43% of whom were for technical violations) even though Black people made up only 25% of people supervised by the Division of Community Corrections statewide." -- Wisconsin Division of Community Corrections 2018
"People reincarcerated without a new offense in Wisconsin will spend an average of 1.5 years in prison." -- Wisconsin Division of Community Corrections 2018
Interested in attending a Reentry Support Workshop? Sign up for our training announcements at this link.