Improving Behavioral Health Services and Care for Your Sexual and Gender Diverse Clients: Series Introduction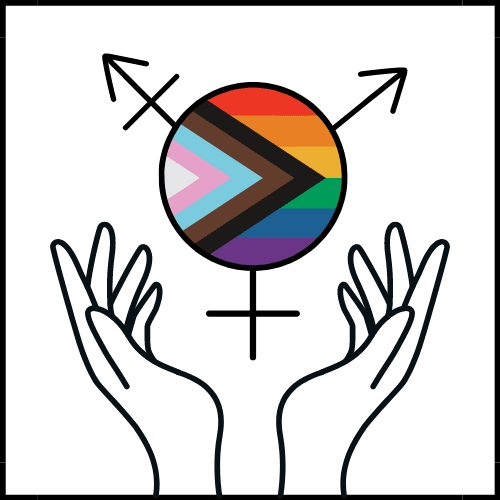 Overview: With the growing presence of the LGBTQ+ community in Wisconsin, it is important to understand how to respectfully engage and support members of the LGBTQ+ community in today's social and political climate. In this presentation we will cover aspects of LGTBQ+ community history, national and state level statistics, an overview of language and terminology, and action steps on using pronouns and gendered language. It will conclude with an overview of the upcoming sessions in the series.
Learning Objectives:
• Understand the history and challenges faced by LGBTQ+ community members
• Understand definitions and language related to sexual orientation, gender identity, and expression
• Learn best practices when working with LGBTQ+ communities and effective allyship
Who Should Attend: Community-based behavioral health professionals and students in Wisconsin, as well as allied community members.
About Charlie Leonard: Charlie Leonard (they/she) is a queer transgender individual with a passion for advocacy and education on LGBTQ+ issues surrounding community wellness and substance misuse. They currently work for Community Advocates coordinating the City of Milwaukee Tobacco-Free Alliance, which focuses on tobacco related disparities in the LGBTQ+ community. They also have an active role in coordinating wellness vendors and resources for LGBTQ+ community members for the annual Pridefest celebrations each year during June in Milwaukee. They graduated from Arizona State University with a bachelor's degree in Sustainability - Urban Dynamics in December 2019 and have been serving in this role for over two years. With a vested interest in community health and wellness, they have seen how deeply the LGBTQ+ community is impacted and often excluded at the intersection of identity, mental health, and access to community resources. Charlie is an active member of the Greater Milwaukee County area, and frequently leverages their voice and privilege to raise awareness of these issues, speaking to local charity groups, organizations and provided LGBTQ+ allyship trainings and workshops for their peers. They are thrilled to have the opportunity to speak more about their lived experience in the LGBTQ+ community and the importance of meaningful allyship to transgender individuals in the LGBTQ+ community.
About the Series: Improving Behavioral Health Services and Care for Your Sexual and Gender Diverse Clients: A Series of LGBTQ+ Educational Opportunities for Health Providers is a six-part monthly convening to promote greater awareness of the experiences of sexual and gender diverse individuals in the behavioral health care system to improve services. It is provided free of charge thanks to generous support from the Wisconsin Department of Health Services Division of Care and Treatment Services. Community Advocates Public Policy Institute will offer sessions once a month via Zoom and will archive the videos for viewing upon request. Sessions will be posted on this website's calendar as they are made available. Professional continuing education credits or a certificate of completion are available for those who complete the live or archive sessions and a post-session survey on session content.