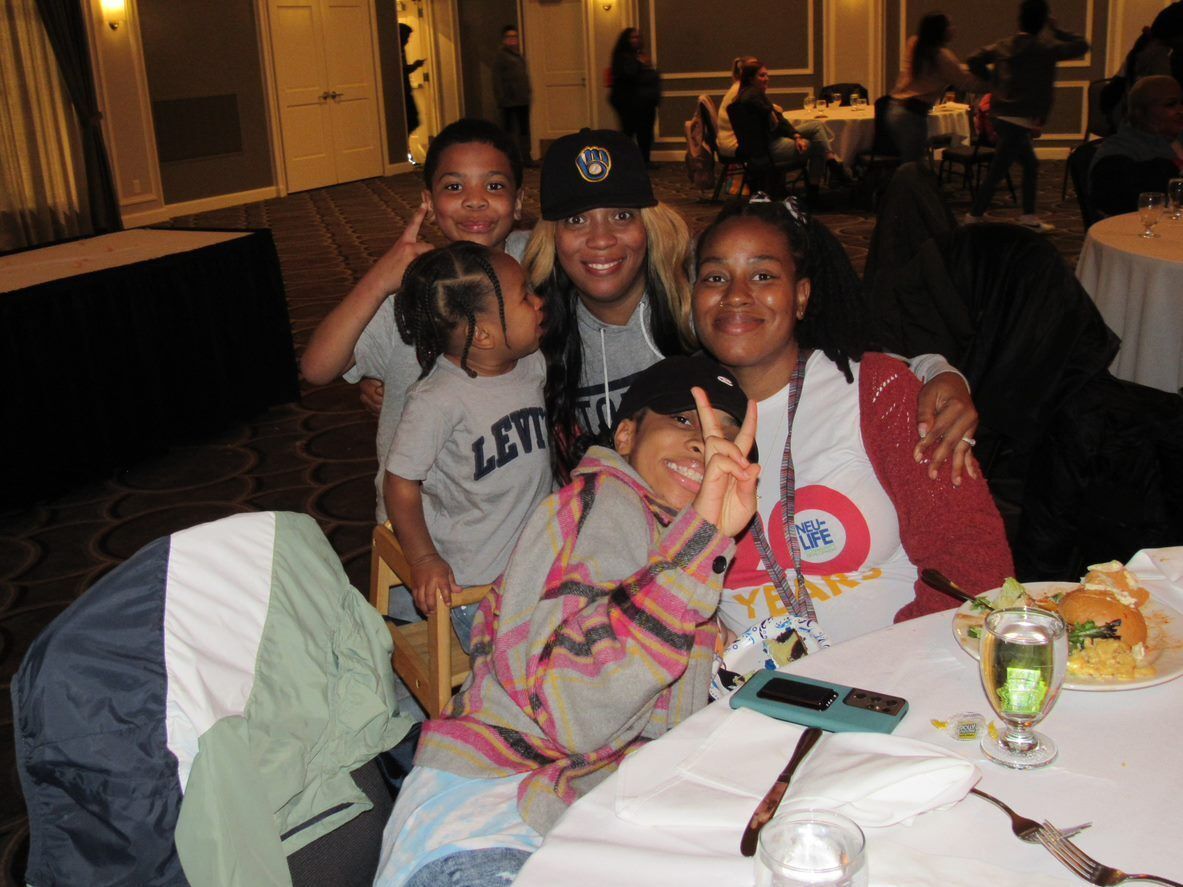 On October 13, the Milwaukee Teen Pregnancy Prevention Network (MTPPN) host its much-loved 14th annual Family Unity Night (FUN), a gathering for parents, caregivers, and kids to recognize the importance of sitting down for a shared family meal and enjoying each other's company during "Let's Talk Month."
MTPPN invited families connected to Boys & Girls Clubs of Greater Milwaukee, Neu-Life Community Development, Stronger Families Milwaukee, and Community Advocates Public Policy Institute for an evening of good food, activities, and improved relationships. More than 150 parents and kids came out for a pasta dinner buffet, DJ and dancing, a photo booth, games, and a family fun bag.
Studies show that regular family meals and conversation can contribute to better physical and mental health and lower rates of teenage pregnancy, substance abuse, tobacco use, and eating disorders. And contrary to popular belief, teens actually want to spend time talking with their parents or caregivers during family meals.
"During Family Unity Night, we wanted to provide families with an opportunity recognize the importance of devoting time solely to being with each other and talking," said Jody Rhodes, Executive Director of Neu-Life Community Development. "Families' lives can get complicated and busy sometimes, but it's good to get back to basics around the dinner table with a regular family meal. We had a great time during FUN—the families did not want to leave!"