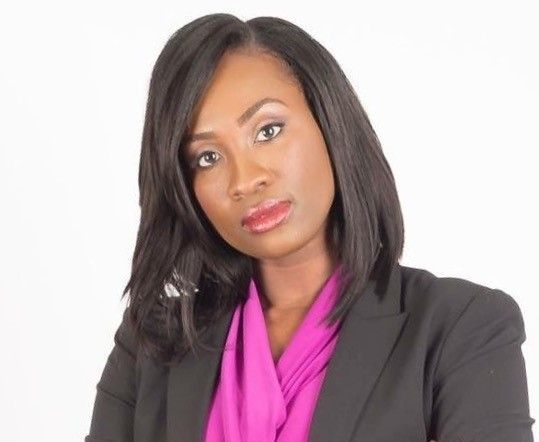 Africa Lucas is the new Prevention Manager at Community Advocates Public Policy Institute, and for her, it's more than a job. It's taking all of her personal and professional experience coupled with strategic implementation to bring about innovative change in our community.  
"I'm extremely excited," she said about joining PPI. "Out of all of my career paths, this feels like full circle to me."
Lucas earned a Bachelor of Science and Masters of Social Work from the University of Wisconsin-Milwaukee in Mental Health and Behavioral Health, and also holds a Trauma-Informed Care Certificate and is a Substance Abuse Counselor in Training. She has built a long career in youth violence and domestic violence prevention, substance abuse counseling, and serving those in long-term care, both in community-based settings and assisted living. She even started a dessert and delicatessen business during COVID, called Delushious.
But those are her professional credentials, the achievements that go on a resume.
Then there are Lucas' life credentials, which are as impactful as her academic and professional certifications.
Lucas' role as Prevention Manager is her third point of contact with Community Advocates. Initially, as a child, she and her family received services from the Milwaukee Women's Center, a division of Community Advocates, for help with her mom's substance use issues, homelessness, Energy Assistance, and family support. She said the MWC staff went above and beyond with facilitating Celebrating Families, and ensuring children of the clients received items for their basic needs.  
Her second point of contact was as an intern counselor at the Milwaukee Women's Center's Positive Options for Women Entering Recovery (P.O.W.E.R.) Program for women who are addressing their substance use disorder through outpatient treatment.
"When I was interning at the Milwaukee Women's Center, I felt like I was paying it forward, or giving back not only to the agency that helped my family but the program that helped my mom get off drugs," Lucas said. "I wanted to contribute to the program."
She said her mom succeeded and even served on Community Advocates' board of directors, which also gave back to the program.
Lucas said her experience with people in treatment and recovery will be an asset to PPI's prevention team manager.
"Treatment and recovery are on the continuum of care, but now I will be working in prevention, which is tackling the upstream factors that affect substance use," Lucas said. "It's a transition, but I will bring with me the client-based experience. Because I know the results, I can analyze what could have helped prevent someone from abusing substances, including looking at childhood trauma. I'm excited to disseminate my leadership through strategic team building and putting PPI on the map."