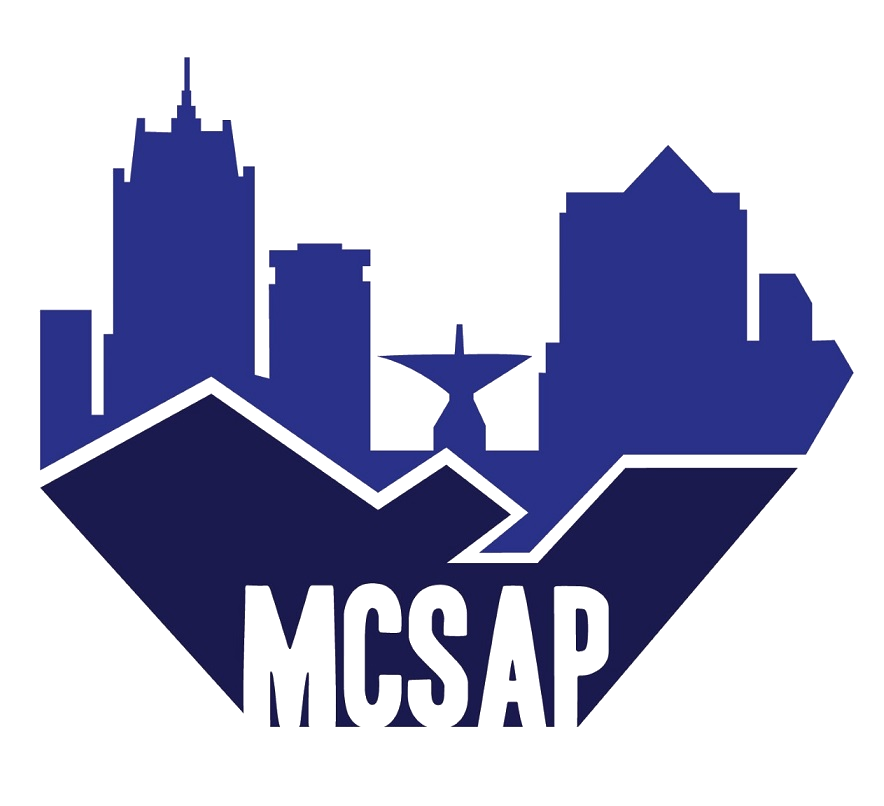 The Milwaukee County Substance Abuse Prevention coalition (MCSAP) is happy to announce new members and initiatives, just in time for Substance Abuse Prevention Month in October.
Alexandria Kohn has joined MCSAP as coordinator. Alexandria interned with Anneke Mohr this summer for the City of Milwaukee Tobacco-Free Alliance. Prior to that internship, she worked in substance abuse prevention at Community Medical Services, a substance abuse treatment facility in West Allis. She is currently completing her Master of Public Health Degree with a focus on Community Behavioral Health at UW-Milwaukee.
Jeremy Triblett has shifted to a new position as MCSAP's Mental Health and Wellness Coordinator. You may know Jeremy as PPI's Training and Technical Assistance Coordinator, where he led trainings on youth and adult Mental Health First Aid, substance abuse, suicide prevention, and more. In his new position, he'll complement MCSAP's work by organizing new mental health and wellness initiatives and much more.
MCSAP is also proud to introduce these new initiatives and events:
Vision 2020 Youth Summit: We're pleased to announce our fourth annual youth summit, with the theme of "Vision 2020." Participants will focus on their talents, hopes, and strengths while taking part in workshops; the first 100 to register will receive a free hoodie. This summit will take place online from 1 to 4 p.m. on Saturday, October 10. Get details and register here.
LGBTQ+ Youth Substance Abuse Prevention Summit: The 27th Street West Drug Free Coalition along with the City of Milwaukee Tobacco Free Alliance will host a Virtual LGBTQ+ Youth Substance Use Prevention Summit on October 10. The goal of this event is to uplift Milwaukee's young LGBTQ+ people and to create space for them to be heard. MCSAP, 53206 Drug-Free Communities, and Safe & Sound are additional sponsors. Log in at 6 p.m. on October 6 to bit.ly/ss-lgbtq-summit to watch on Zoom or fb.me/e/cvcFurvpe to watch on Facebook Live for an evening of education, entertainment, and empowerment. 
Mental Health and Wellness Resource Fairs: MCSAP has launched these online events to connect mental health professionals and alternative health practitioners with marginalized communities of Milwaukee County. MCSAP believes holistic health is a basic right and works to break systemic barriers that create access disparities for all people. Recent topics included mental health and wellness for women and youth work professionals, as well as substance misuse and suicide prevention. These online events take place via Zoom and Facebook Live. MCSAP's next events will be held on October 14 and on October 28. You can watch previous resource fairs on MCSAP's Facebook page.
My New Friends Video & Discussion: Community Advocates Public Policy Institute in partnership with Connected Health Solutions, ArtWorks for Milwaukee, and MCSAP are proud to release the video "My New Friends," produced with young people in the city of Milwaukee to raise awareness of drug misuse. "My New Friends" can be found at rebrand.ly/NewFriends, along with prompts for a guided discussion and resources about substance misuse and mental health.