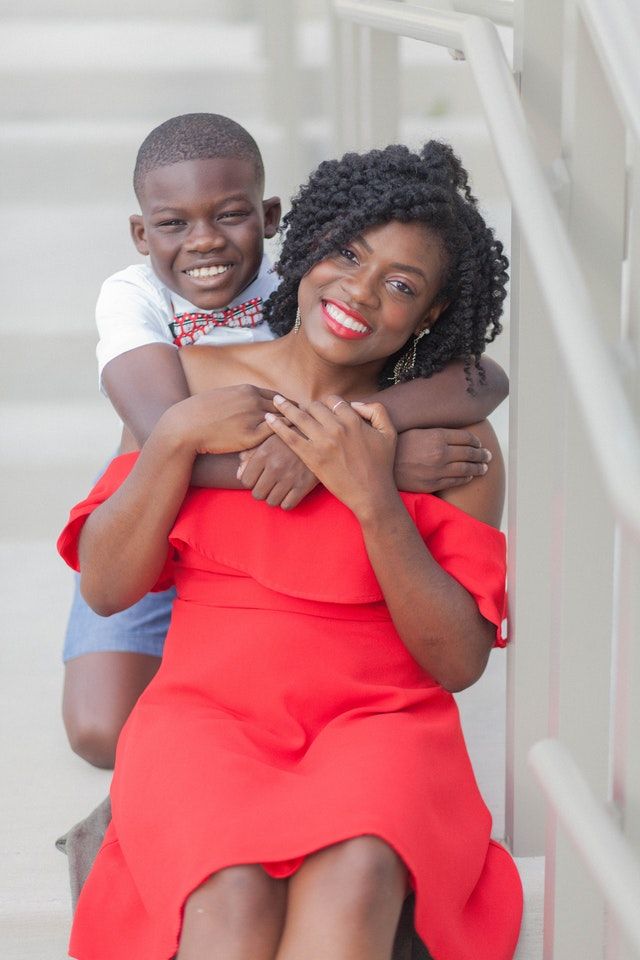 September is Suicide Awareness and Prevention Month.
This year's monthly observance is different than the ones that have come before. This year, we are facing a global pandemic and civil unrest in response to racist police brutality and practices. These factors must be part of everyday conversations we have about suicide awareness and prevention, especially when we are engaging Black youth, who are experiencing these twin crises intensely while also losing their usual routines and social support. Black lives matter. And those of us who live with and work with young Black people must do better to support and appreciate them to reduce their risk of suicide.
Jeremy Triblett, Mental Health and Wellness Coordinator at Community Advocates Public Policy Institute, says caring adults and youth workers shouldn't shy away from these tough conversations.
"Because of COVID-19 and civil unrest, our young people are in a very unique position," Triblett says. "They are being impacted at a young age by concepts, ideas, and reality that they were born into. This isn't a conversation that is too 'mature.' This is a conversation that is age appropriate. We want to help young people find the vocabulary to talk about issues like racism, segregation, civil unrest, and pandemics, along with mental health, anxiety, depression, and suicide. We want to give young people the space to use their voice around these issues."
Triblett says it's especially important to discuss these issues with young Black people in way that recognizes their brilliance, strengths, skills, and talents.
"We always want to build relationships with young people, especially people of color, that are strength focused," he says. "A lot of times we associate young Black children with negative statistics and personal biases. These Black youth can feel that. We should all try to anchor our relationships with Black youth around their strengths."
He says that thoughts about suicide by adults and youth is common, no matter their race, ethnicity, or sexuality. Unfortunately, the field of suicide prevention often marginalizes the experiences of Black and Brown people.
In fact, as Elly Stout, Director of the Suicide Prevention Resource Center, put it in a must-read essay, the entire field of suicide prevention needs to make Black lives a priority:
Suicide affects every race, culture, and community, and we can all agree that one suicide death is one too many. Yet the suicide prevention field in the U.S. has historically focused the bulk of its research and prevention efforts on White Americans, with some attention paid to minority groups who experience higher death and attempt rates, such as American Indian/Alaska Native (AI/AN) and LGBT populations. Although African Americans may have lower suicide rates based on national statistics, those data do not tell the whole story, as rising rates among Black youth and the undue burden of trauma and inequity receive little attention.
As Stout explained, before the pandemic and civil unrest arose, the rate of suicide among Black youth was rising. According to Ring the Alarm: The Crisis of Black Youth Suicide, a report from the Congressional Black Caucus:
In youth ages 10 to 19 years, suicide is the second leading cause of death, and in 2017, over 3,000 youth died by suicide in this age group. Over the past decade, increases in the suicide death rate for Black youth have seen the rate rising from 2.55 per 100,000 in 2007 to 4.82 per 100,000 in 2017. Black youth under 13 years are twice as likely to die by suicide and when comparing by sex, Black males, 5 to 11 years, are more likely to die by suicide compared to their White peers. Finally, the suicide death rate among Black youth has been found to be increasing faster than any other racial/ethnic group.
Now, with the daily trauma and extra stress and fear young Black people are experiencing, it is likely that they are more at risk for suicide and poor mental health in general.
"The African American teen suicide rate was already rising far faster than for white teens," a June 20 USA Today article stated. "Now these 'quaranteens' of color have to deal with the disproportionate COVID-19 death toll in black communities, social isolation and what Washington psychologist Charlayne Hayling-Williams calls the 'vicarious trauma' of police violence, which is 'particularly deleterious in our weakened conditions' from the pandemic."
The stress, trauma, and anxiety caused by current events makes having discussions about mental health in general, and suicide specifically, more urgent. Caregivers, educators, and youth work professionals can and should learn how to have these conversations in a healthy, age appropriate, and sensitive manner.
PPI's Triblett advises, "Don't be afraid to ask the question, 'Are you thinking about suicide?' It's heavy. Many times we are afraid to bring up the conversation, but then if something happens we regret that we didn't. Please bring up that conversation."
The Question, Persuade, Refer Suicide Prevention Training helps caring adults learn how they can be an ally to someone who might be showing signs of suicide. Community Advocates, thanks to a ReCast MKE grant from the City of Milwaukee Office of Violence Prevention, will be offering them for free twice in September. (Details below.)
When having a discussion about suicidal thoughts, Triblett suggests listening without judgment, having resources available, and being ready to take action by referring the individual in crisis to the National Suicide Prevention Hotline 1-800-273-8255, 1-800-273-TALK, or crisis text line at 741741.
This Suicide Prevention and Awareness Month, we call on everyone reading this message to do something to support our Black youth so that they can reach their full potential and enjoy good mental health. We urge you to help them to understand that All Black Lives Matter, including their own unique, precious, and valuable Black life.
Here are some additional ideas:
Learn: Read The Congressional Black Caucus' report Ring the Alarm: The Crisis of Black Youth Suicide. Watch National Institute of Mental Health's webinar on the report, Responding to the Alarm: Addressing Black Youth Suicide, at this link.
Become an Ally: Jeremy Triblett will be offering a Question, Persuade, Refer Suicide Prevention Training on September 10 and September 21 on Zoom. Registration is required.
Make Black Lives Matter in Your Prevention Work: Suicide Prevention Resource Center's Stout has recommendations on how to make the suicide prevention field more equitable and inclusive.
Get Resources: The Suicide Prevention Resource Center has gathered information on Black and African American people and suicide.
Support Funding and Programs: The CBC's Ring the Alarm includes a host of policy, program, and budget recommendations to enhance research into Black youth suicide and mental health; fund Black researchers in the field; promote evidence-based interventions and practices for professionals and caring adults who interact with Black Youth; and more.