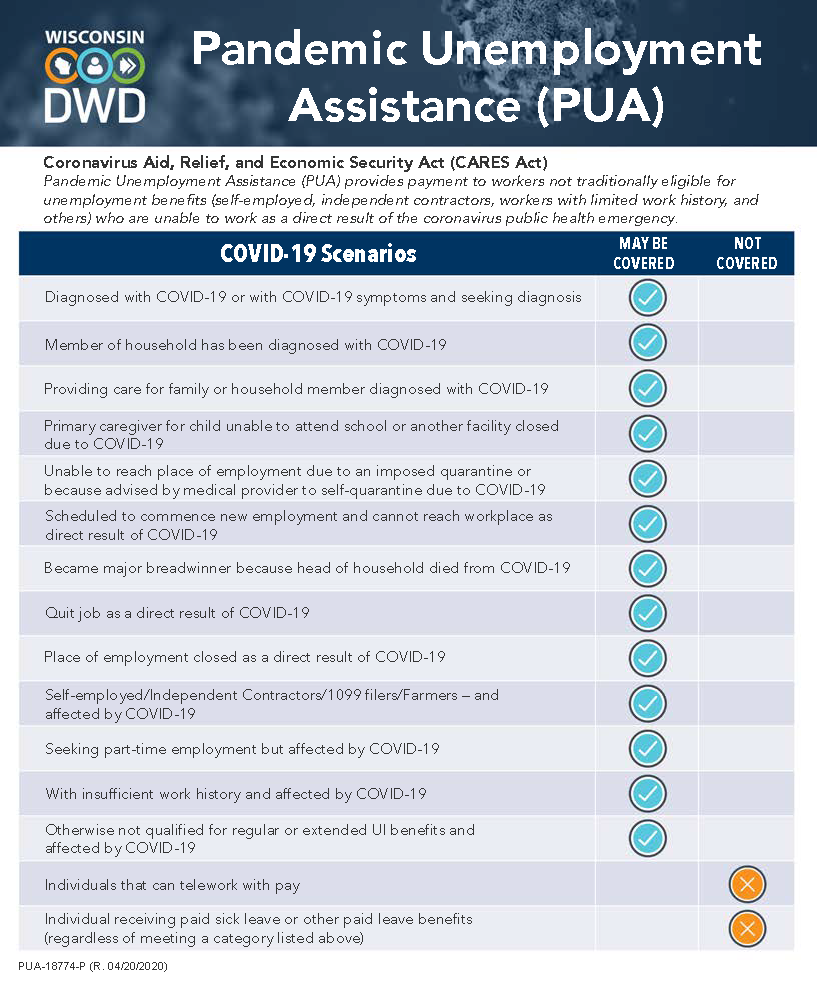 The state of Wisconsin has been working to get the online systems in place for the new Pandemic Unemployment Assistance (PUA) program. PUA has been created to help workers not covered under regular Unemployment Insurance, such as workers who are self-employed, independent contractors, workers with limited work history, and others. The state of Wisconsin expects to have the online application available after April 21. Please go to this link to get details and apply when the state begins taking applications.
And a special note for anyone receiving any type of unemployment benefit:
Please understand that all unemployment benefits are taxable. You may want to have the state withhold federal and state taxes from your weekly benefit, so that you don't have an unpleasant surprise with next year's taxes.
Click here to ask to have 10% withheld for federal taxes, and 5% withheld for state taxes.