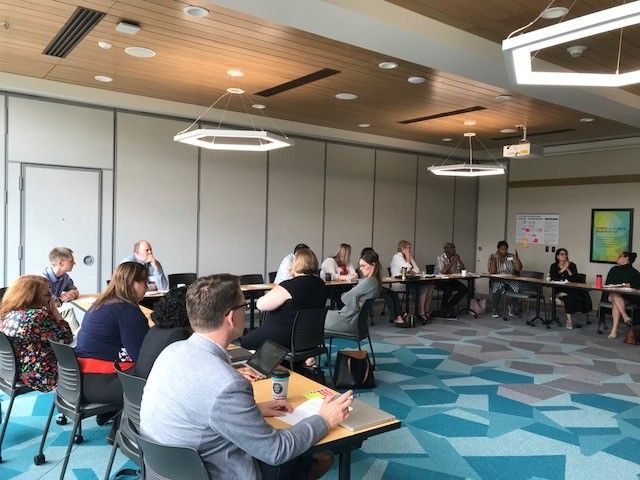 More chronic illnesses. More acute chronic illnesses. More frequent hospitalizations. Shorter life expectancy. Increased preterm births. Chronic stress. Increased risk of injuries, falls, and burns. More mental health issues. More developmental delays in children. More children going hungry.
All of these physical and mental health issues have one thing in common: They're all linked to substandard or unaffordable housing.
As part of our work on the five-year Healthy Housing Initiative, Community Advocates Public Policy Institute researchers and Community Advocates housing specialists are working with academics and community partners to look into Milwaukee's housing stock, market, history, and current policies to see how they connect to health issues. In future years, we'll expand to other parts of the state of Wisconsin.
If you have ever had housing issues, the housing-health connection is crystal clear. If you're living with rodents, bedbugs, mold, or lead, your chances of developing respiratory problems, asthma, or chronic allergies will increase. If you're constantly on the move, can't afford your rent, or are threatened with eviction, the chronic stress created by your unstable housing can manifest as anxiety, depression, behavior problems, and babies born early or under duress. If you're spending a big chunk of your income on rent, you won't be able to afford to buy healthy food, visit the doctor, or pay for medications. If your neighborhood is racially segregated and disadvantaged, lacks adequate public services and transportation, is the site of violence or concentrated poverty, includes barriers for those with disabilities, or suffers from a polluted environment, it's difficult to maintain your health and a high quality of life.
On the other hand, if you've always been fortunate to live in a safe, affordable, stable home, you may take the housing-health link for granted. After all, if you live in a clean home with up-to-date repairs, can afford your rent or mortgage, and live in a neighborhood full of amenities and services, you and your family are less likely to suffer from many negative health conditions. In some ways, your healthy home protects you -- shelters you -- from many adversities in life.
Recently, the Healthy Housing Initiative's Advisory Committee met to discuss areas of focus to investigate and to hear from local historian Reggie Jackson, Head Griot of America's Black Holocaust Museum, about the impact of longstanding racial segregation on the Greater Milwaukee region. We're grateful for the input of our academic partners at the University of Wisconsin -- Marah Curtis and Geoffrey Swain -- as well as advocates working with renters and homeowners to improve the quality, affordability, accessibility, and stability of their residence. And, of course, we are honored to be funded by the Wisconsin Partnership Program at the University of Wisconsin School of Medicine and Public Health.
Want to learn more about the Healthy Housing Initiative? Contact Research and Program Coordinator Mike Bare at mbare@communityadvocates.net.