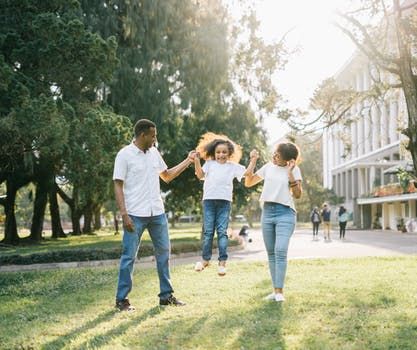 When you're facing a challenge that seems insurmountable, the last thing you want to hear is what you're doing wrong, even if the criticism is well intended. On the other hand, perhaps the best thing you can discover is what you're doing right and utilizing your strengths to solve your problems.
That's the positive, practical approach to parenting explored in the Strengthening Families Protective Factors Framework, which aims to increase family resilience, enhance child development, and reduce the chance a child will be abused or neglected. It does so by encouraging family-serving professionals to look for and build on the strengths of each family instead of focusing on the family's risk factors or detriments.
"The protective factors framework really undergirds all of the work that the Child Abuse and Neglect Prevention Board does, all of it -- all of the policy, all of the work," said Rebecca S. Mather, the board's prevention education coordinator.
This approach, developed by the Center for the Study of Social Policy after doing a comprehensive review of field observations and research, identified five protective factors to strengthen and support families. They are:
+ Parental Resilience: Managing stress and coping with challenges, adversity, and trauma
+ Social Connections: Creating positive, supportive relationships
+ Knowledge of Parenting and Child Development: Understanding child development and appropriate parenting strategies
+ Concrete Support in Times of Need: Accessing support and services to address the family's needs
+ Social and Emotional Competence of Children: Interacting with children so that they develop social skills, are in touch with their emotions, and create healthy relationships
"These factors are all centered in the family," Mather said. "They aren't some external thing that you do to a family. They are able to grow these protective factors themselves, and they are grown by families within context, so that the interactions with the systems and support and resources in the community they have around them really grow those protective factors."
The National Alliance of Children's Trust and Prevention Funds ultimately distilled the framework into a standard curriculum for family-serving professionals made up of seven two-hour standalone modules. The board has trained 46 facilitators in a "Wisconsin-ized" version of the framework, as Mather explained. Each course is co-presented with a parent to provide a real-world expert on the material.
But on Tuesday, July 17, The Parenting Network and Milwaukee Coalition for Children's Mental Health will offer a two and a half-hour introductory course that provides an overview of the Five Protective Factors for those who serve and work with families, including family service providers, child care providers, nonprofit organization employees, and teachers.
"It's an incredible foundation in working with families," said The Parenting Network's Andrea Libber. "Using this framework will help you do your best work. It's an intentional way of doing what you already do. It provides you a different way of looking at your work that is strengths based and intentional."
This no-cost introductory course will be held at Next Door, 2545 N. 29th St., Milwaukee, and co-presented by two parents, Kamaria Holland and Melanie Anderson, who make the lessons "real," Libber said.
"We can talk about the Five Protective Factors and how when you do it, these will be your outcomes," Libber said. "But presenting with us are people who are living the framework and are able to identify how in strengthening each factor their lives have changed."
Libber encouraged those working with families to learn more about the framework, since it can be used in almost any situation and with families from all walks of life.
"What's really cool about the Five Protective Factors is that you don't have to be a parent in the midst of a crisis or living in poverty or experiencing significant trauma to benefit from the information," Libber said. "Because what's awesome is that the Five Protective Factors are applicable to everybody in every community and every family. And yet you can tailor your use of this framework to the situation, the specific situation and, hopefully, your general practice."