Spotlight On: MCSAP's Year in Review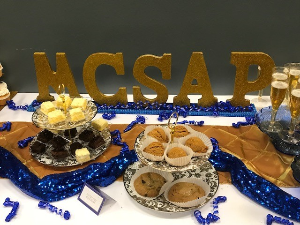 Members of the Milwaukee County Substance Abuse Prevention (MCSAP) coalition typically use their six yearly meetings to learn about best practices in prevention and organize events. The final meeting of 2018 offered all that—plus a chance to celebrate their achievements throughout the year.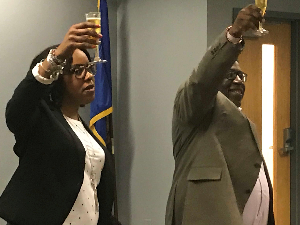 "We wanted to recognize our outstanding leaders and provide the time and space for all of our members to get to know each other a little better," said MCSAP Coordinator Kasaundra Brown. "It's been a privilege to know them and support their work."
Collectively, the coalition focuses on preventing substance abuse, with a special focus on youth marijuana use and prescription drug overdose.
In March, the coalition organized a youth summit at Neu-Life Community Development that focused on marijuana's negative impact on a young person's academic achievements, job opportunities, and personal development.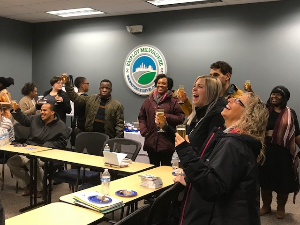 In the summer, the coalition participated in International Drug Overdose Awareness Day by engaging the community at Washington Park Wednesdays. This winter, MCSAP is once again offering Dose of Reality materials at Marquette men's basketball games to raise awareness of the hazards posed by misused medication.
Throughout the year, the coalition supported members' drug take-back events, safe disposal of medication, public service announcements, youth outreach, community events, and positive youth development.
MCSAP is also conducting a rigorous strategic planning process that's incorporating members' goals and needs into its work plan to ensure that the coalition is truly forward-thinking and member-led. It's also welcoming new members to the table as well as committed members to rise to leadership.
"We're excited about taking the coalition to the next level in 2019," Brown said. "We truly are stronger together."
MCSAP recognized the following leaders:
Outstanding Leadership: Rachael Cooper of the National Safety Council

Outstanding Leadership: Jody Rhodes of Neu-Life Community Development

Outstanding Leadership: Raymond Rivera of United Community Center

Longstanding Member: Tammy Molter of West Allis-West Milwaukee Community Coalition
Also receiving awards, but not present, were Coalition Champion City of Milwaukee Fire Department Deputy Chief Aaron Lipski and Outstanding Community Ambassador Melissa Ugland.