Substance Abuse Prevention Skills Training (SAPST) is a foundational course of study in substance abuse prevention, grounded in current research and SAMHSA's Strategic Prevention Framework. This training prepares practitioners to implement effective, data-driven prevention programs and practices that reduce behavioral health disparities and improve wellness. It's designed to enable participants to reduce the likelihood of substance abuse and promote well-being among individuals, and within families, workplaces, schools and communities. While SAPST's focus is primarily on preventing alcohol, tobacco, and drug abuse, it's also applicable to other behavioral health issues as well.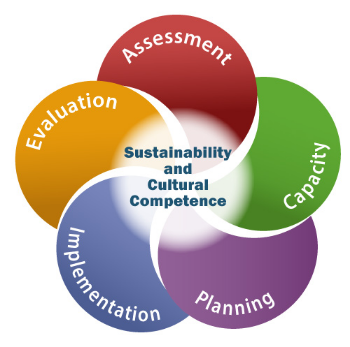 At the core of this training is the Strategic Prevention Framework (assessment, capacity, planning, implementation, and evaluation), which gives coalitions a roadmap by which they can "do prevention."
SAPST is ideally for practitioners new to the substance abuse prevention field and/or working in related disciplines who are members of the Alliance for Wisconsin Youth. This training is a four-day commitment and a certificate of completion is given upon completion to be presented for credentialing.  
Are you interested in attending a SAPST training? Contact Kari Lerch at 414-270-2950 or klerch@communityadvocates.net.