The Nurturing Parenting Programs are a family-centered, trauma-informed initiative designed to build nurturing parenting skills as an alternative to abusive and neglectful parenting and child-rearing practices. The program's long-term goals are to prevent recidivism in families receiving social services, lower the rate of multi-parent teenage pregnancies, reduce the rate of juvenile delinquency and alcohol abuse, and stop the intergenerational cycle of child abuse by teaching positive parenting behaviors.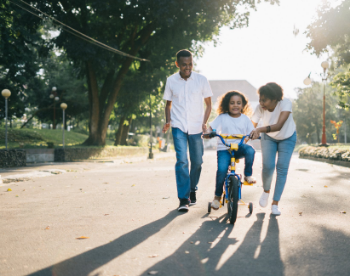 In the short term, family members will develop:
Empathy
Self-worth
Self-awareness
Empowerment
Discipline with dignity
Appropriate family roles
Age-appropriate expectations of children's development
This training, developed by Stephen J. Bavolek, is aimed at facilitators of family programs.
Do you work with parents and want to learn Nurturing Parenting? Contact Kari Lerch at 414-270-2950 or klerch@communityadvocates.net to learn about training opportunities.