POWER in PREVENTION: AWY Regional Training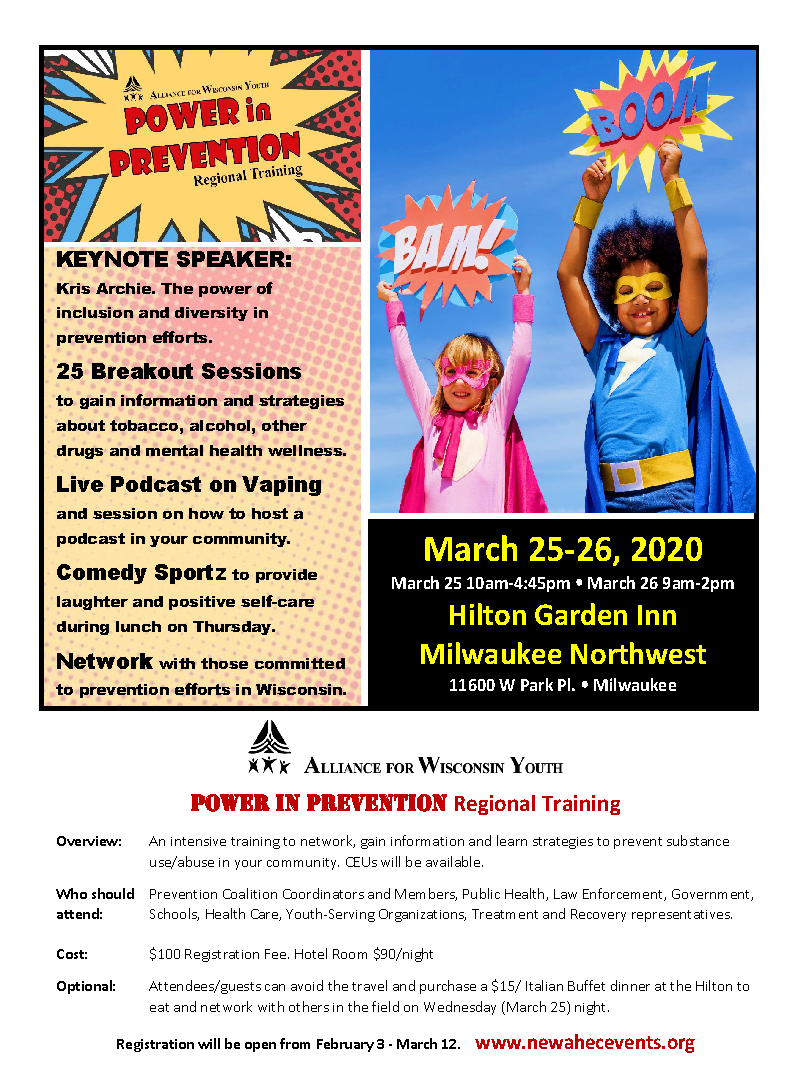 Register now for Power in Prevention, a two-day intensive regional training to network, gain information, and learn strategies to prevent substance use/abuse in your community. Sponsored by the Alliance for Wisconsin Youth, the Northeastern Wisconsin Area Health Education Center, and Community Advocates Public Policy Institute, this training is targeted toward prevention coalition coordinators and members, public health experts, law enforcement, health care professionals, and government representatives.
The keynote speaker is Kris Archie, executive director of The Circle, a vaping podcast will be recorded, and ComedySportz will perform. Breakout sessions will cover Strategic Prevention Framework 101, plus trauma, drug-endangered children, Wisconsin's alcohol culture, the CBD phenomenon, the connection between suicide and substance abuse, fundraising for coalitions, youth engagement, and much more.
Power in Prevention will be held Wednesday, March 25, and Thursday, March 26, at the Hilton Garden Inn Milwaukee Northwest Conference Center, 11600 W. Park Place, Milwaukee. Cost is $100 to attend; hotel room is $90 per night. Registration is required at the link below.