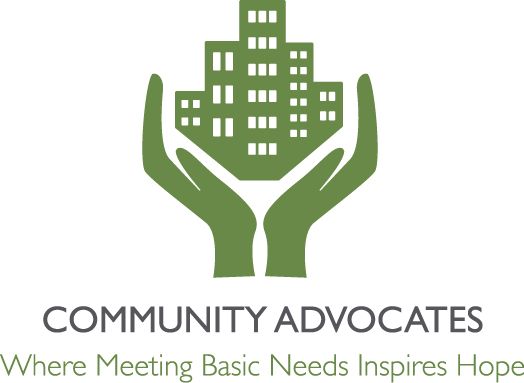 Community Advocates' core values of dignity and respect for all we serve guides us in our work each day. We are incensed by the murders of George Floyd, Ahmaud Arbery, Breonna Taylor, Dontre Hamilton, Sylville Smith, Tony McDade, Joel Acevedo and countless other men and women whose lives have been stolen, many at the hands of law enforcement. This senseless loss of life is devastating not only to the families and loved ones of those whose lives have been lost but also to the community as a whole and especially communities of color who are and have been traumatized and brutalized through a system of oppression and marginalization for the past 400 years.
During this time of crisis, we are recommitting ourselves to honoring, supporting, and advocating for our community members, especially communities of color, whose dignity has not been recognized historically and at this present moment. We are affirming our belief that speaking out for justice for all and working to end systemic and personal racism and inequality is always the right thing to do. All of us have a role to play in creating a more equitable and accepting community, including peacefully protesting, rising to the call of leadership, changing harmful laws or policies, and actively listening to and honoring individuals who have historically and are currently experiencing trauma based on systems of structural racism and ingrained attitudes of white supremacy and white privilege.
We commit to being present for communities of color, to listening and hearing about the pain and suffering from people who have and are experiencing trauma and loss and to amplifying their voice so that we as a community can heal and create meaningful change.
We humbly ask that everyone find their role and play their part in creating an equitable community that respects and honors the dignity of all.
Respectfully,
Andi Elliott, CEO
Jodi Wire, Board President